Posted in: Comics, Recent Updates | Tagged: Barbara Kesel, Comics, entertainment, indie Comics, Omar Spahi, OSSM Comics, Separators, siike donnelly, xenoglyphs
---
OSSM Comics Follows Xenoglyphs With Separators – Talking With Omar Spahi About Fun Global Conspiracies
By Alex Wilson
Omar Spahi returns to comics with a follow up to his first series Xenoglyphs from OSSM Comics. You might remember Spahi from his series that wrapped up a few months ago titled Thaniel, a four issue series that told the story of the son of the grim reaper and his quest to break the sinister plans his father had for him. This time around we get a light story from Spahi about the elemental stones and a group's quest to keep the stones out of the hands of those who would use them for evil purposes.
I had a chance to sit down and talk with Spahi about the upcoming series.
Alex Wilson: What is Separators?
Omar Spahi: Separators follows different individuals as they journey across the world to protect these nine different elemental stones called "Xenoglyphs." Each elemental stone lets its wielder control all of that element. If you have the Water Xenoglyph, you can take all the water out of the oceans and manipulate it or if you have the Light Xenoglyph you can heal people. This is a story about how a group of people risk everything to prevent these stones from falling into the wrong hands. I'd strongly suggest picking up the Xenoglyphs trade paperback available now at your local comic store for a bit more back story.
Xenoglyphs was the catalyst that launched OSSM Comics. It's very personal to me. We released those through Previews and hand sold thousands all across the world, with our artist Peejay Catacutan selling copies in the Philippines at Cons over there, while I sold them at shows here in the states. This book helped us build a small, but very passionate fan-base, so as we are coming off the success of Thaniel and Monomyth, we wanted to revisit this universe and hopefully bring some new fans onboard. AW: Tell us about what's new with Separators in comparison to Xenoglyphs?
OS: Separators is a completely different story. Xenoglyphs focused on very few characters. Separators has more characters and much more magical elemental stones and powers. Readers will be introduced to new parts of the world, and tons of new adventures. It's a fun comic, because you never know who's on which side, and who secretly wants to keep the stones for themselves instead of keeping the stones away from each other.
We build on conspiracies more in this series and get into other members of the Separators society all across the globe. It's big, fun, the way some of my favorite comic characters growing up were. I'm looking at you Flash. AW: How many new stones are we going to see in Separators?
OS: You'll essentially see every power used in every way possible. Xenoglyphs had very few stones being used and we've cranked it up 1,000 percent to make this series even bigger. We took our time setting up the world and introducing the characters in the Xenoglyphs series, but now it's time to cut loose. Bigger battles, more fun, more twists, more characters, and show just how high the stakes are for these heroes if they should fail. It's a big story, but we made sure not to lose any of the heart that people connected with in the first series.
Luckily, I work with two really great editors in Barbara Kesel, who has edited some of my favorite comics growing up, and Siike Donnelly, who wrote Monomyth for us and edited Thaniel. We have a good team and as an indie publisher, that's important.
AW: What do you hope readers will take away from Separators?
OS: This is a book made for comic fans, by comic fans. I hope they'll enjoy the ride. I can't tell you how many people came up to me after reading Xenoglyphs and expressed interest in the characters and couldn't wait to read what happens next. I promise you Separators will not disappoint. It's Captain Planet meets The 5th Element. It's a good time and one that I hope people finish and are immediately upset that they have to wait a month for the next issue. AW: What else is on the horizon for OSSM Comics?
OS: OSSM Comics will be back bigger and badder next year. Due to our success, we plan to be back with double the titles and new talent next year. This year we worked with Brian Buccellato and Noel Tuazon with Foster, and we hope to work with them, and other top-notch creators in 2015. We're also planning some huge steps in other medias over the next six months. All I can say is what's coming is going to be OSSM! (Awesome, get it?)
AW: The trade paperback for Xenoglyphs has already hit stores. Separators #1 will be released on November 26th. Keep an eye out at your local comic shop and support independent press.
---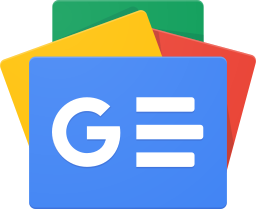 Stay up-to-date and support the site by following Bleeding Cool on Google News today!