Peter Parker is in His Mid-Twenties, Official, According to Mary Jane
Peter Parker, Spider-Man has had an… eventful life. Saved New York, saved the world, saved the universe, travelled the cosmos, become a god fought in two Secret Wars and two civil Wars, got married and had a kid, had all of that erased from reality… but how old is he? The Marvel shifting timeline has changed over the decades…
We have him becoming Spider-Man when he was fifteen in Civil War.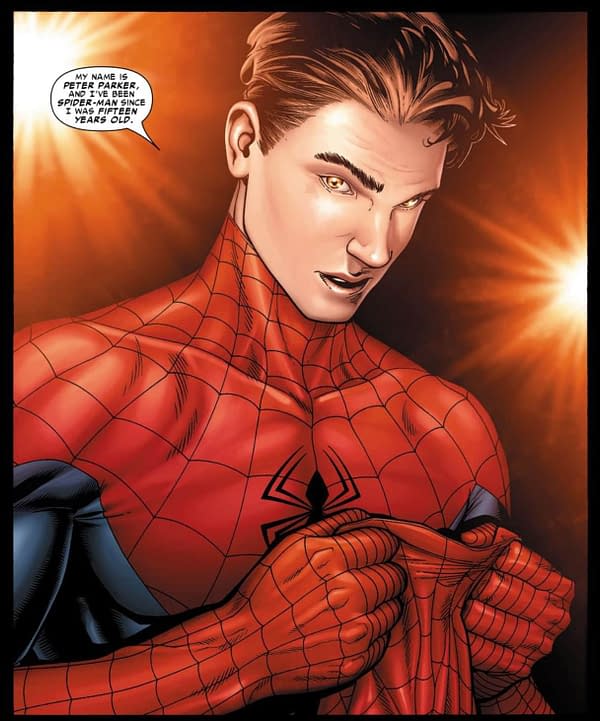 Amazing Spider-Man #1 published in 2014 had that pegged as thirteen years ago, making him 28 then. Thirteen years is also the time between the current Marvel Universe and an early adventure of Scott Summers when he was still at Xavier's school…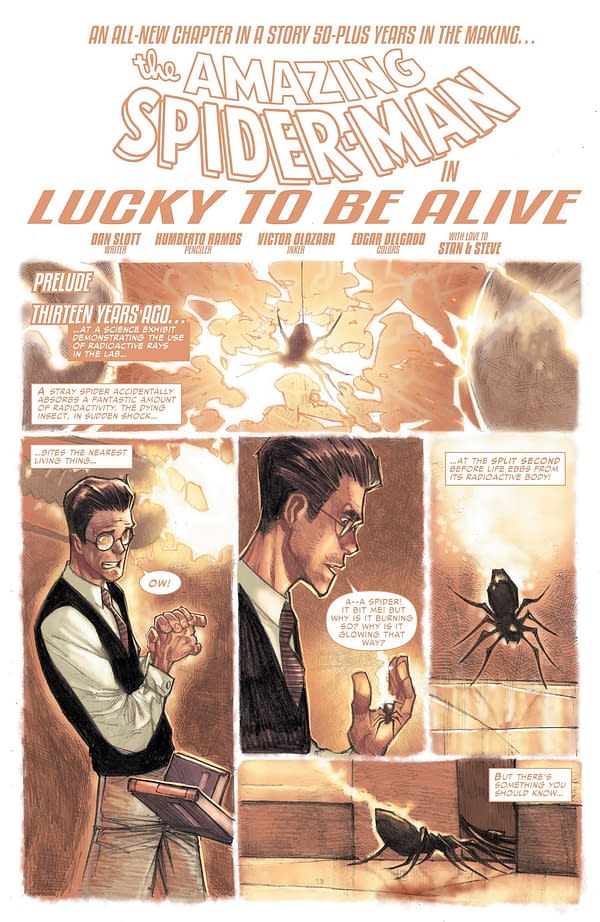 Today's Amazing Spider-Man has him at… mid-twenties.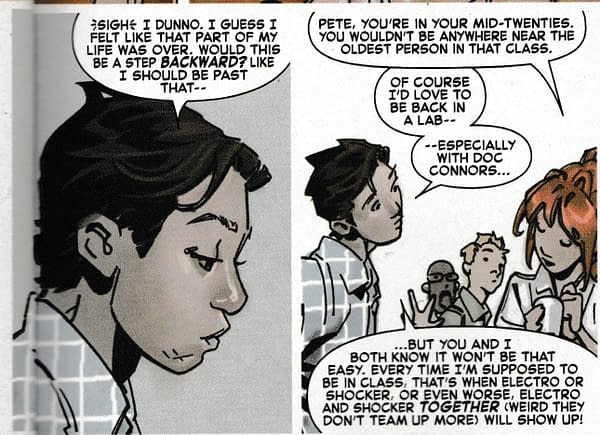 I mean, I guess. Might that have knocked a couple of years off him? Late twenties surely… unless MJ is being really, really kind. Well, clearly she wants to get back together with him, settle down and have little spider-babies. Obviously.
So… mid-twenties it is.
AMAZING SPIDER-MAN #14
(W) Nick Spencer (A) Chris Bachalo (CA) Ryan Ottley
• You know what's annoying? Having to save J. Jonah Jameson's life.
• Sure, he's been on Spidey's side for a little while, but that's after YEARS of him making Spider-Man's life a living heck.
• I feel like this amount of responsibility should come with even more power.
• Anyway, who, other than most of New York, would want to punish J. Jonah Jameson?
Rated TIn Shops: Jan 30, 2019
SRP: $3.99