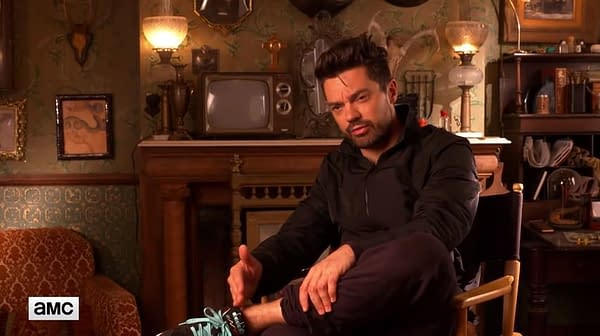 With Jesse (Dominic Cooper), a still-dead Tulip (Ruth Negga), and Cassidy's (Joseph Gilgun) "Search for God" roadtrip roaring back to screens for Preacher's third season premiere on June 24, AMC has released a new behind-the-scenes production video where the cast and creators discuss the dangers of Jesse reuniting with his family at Angelville:
And here's a look back at what AMC's put out already:
Jesse Custer's quest for God takes him back to the place he's been avoiding his whole life: home. Jesse, Tulip, and Cassidy return to Angelville, the Louisiana Plantation where Jesse was raised, and find old grudges and deadly obligations await them. With the help of his friends — and a few enemies — Jesse will need to escape his past because the future of the world depends on it.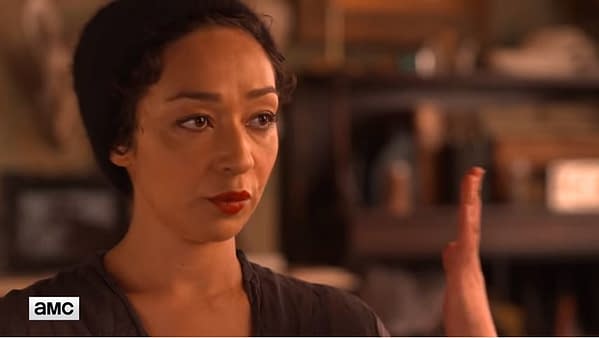 Joining the returning Cooper, Negga, Gilgun, Ian Coletti, Graham McTavish, Pip Torrens, Julie Ann Emery, and Malcolm Barrett for Preacher's third season are: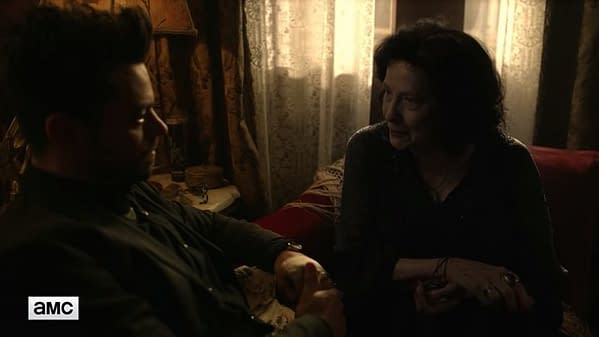 ● Betty Buckley (Supergirl, Split) as Gran'ma, a spiritist with true powers who can cast spells and even bring back the dead (for a price).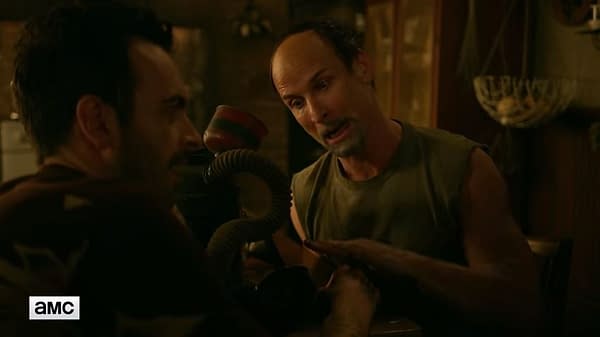 ● Colin Cunningham (Falling Skies) as TC, a man born of the bayou and the loyal caretaker and soldier for Gran'ma.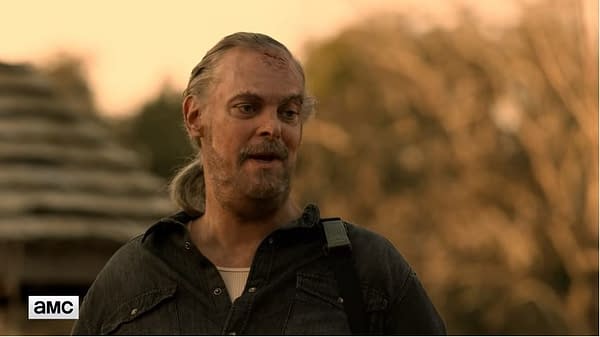 ● Jeremy Childs (Nashville) as Jody, Gran'ma's enforcer and the only man Jesse's never beaten in a fight.
● Liz McGeever (Star) as Christina, who has a face that lures customers in for her family business; but hates her job and dreams of a new life while suffering to protect her child.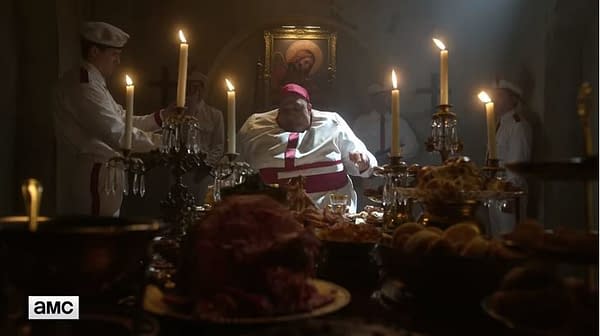 ● Jonny Coyne (Turn) as Allfather D'Aronique, a physically large, overweight, and revolting slob who might just be the most powerful man in the world.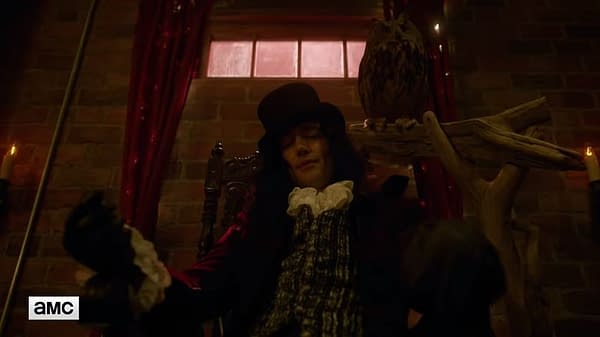 ● Adam Croasdell (Supernatural) as Eccarius is, a 350-year-old vampire who bears wisdom and has an air of aristocracy; who appears as a cliche at first, but is a much darker figure beneath the surface.
● Prema Cruz (Mozart in the Jungle) as Madame Boyd, a tough forward thinker: educated and attractive, she intends to take the family business into the modern age by any means necessary.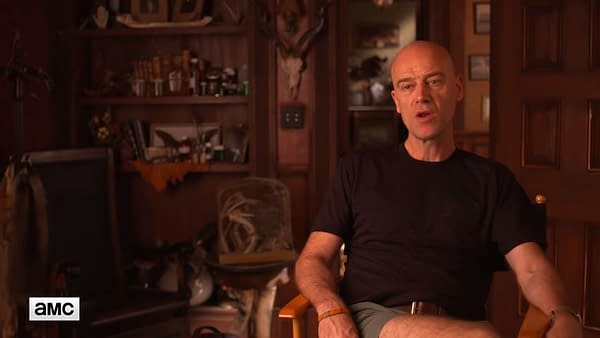 Set to premiere on Sunday, June 24, AMC's series adaptation of Garth Ennis and Steve Dillon's Preacher is co-produced by Sony Pictures Television and AMC Studios; and was developed for series television by Seth Rogen, Evan Goldberg and showrunner Sam Catlin (Breaking Bad). The series is executive produced by Catlin; Rogen, Goldberg and James Weaver for Point Grey Pictures; Neal H. Moritz and Ori Marmur for Original Film; and Vivian Cannon, Jason Netter, Michael Slovis, Mark McNair and Ken F. Levin.