'Rat Queens Volume 6: The Infernal Path' Brings on the Ick Factor (REVIEW)
[rwp_box_recap id="0"]
The Infernal Path is the latest graphic novel collection of Rat Queens stories, and the last stories that will be penned by series co-creator Kurtis J. Wiebe, who is moving on to other projects.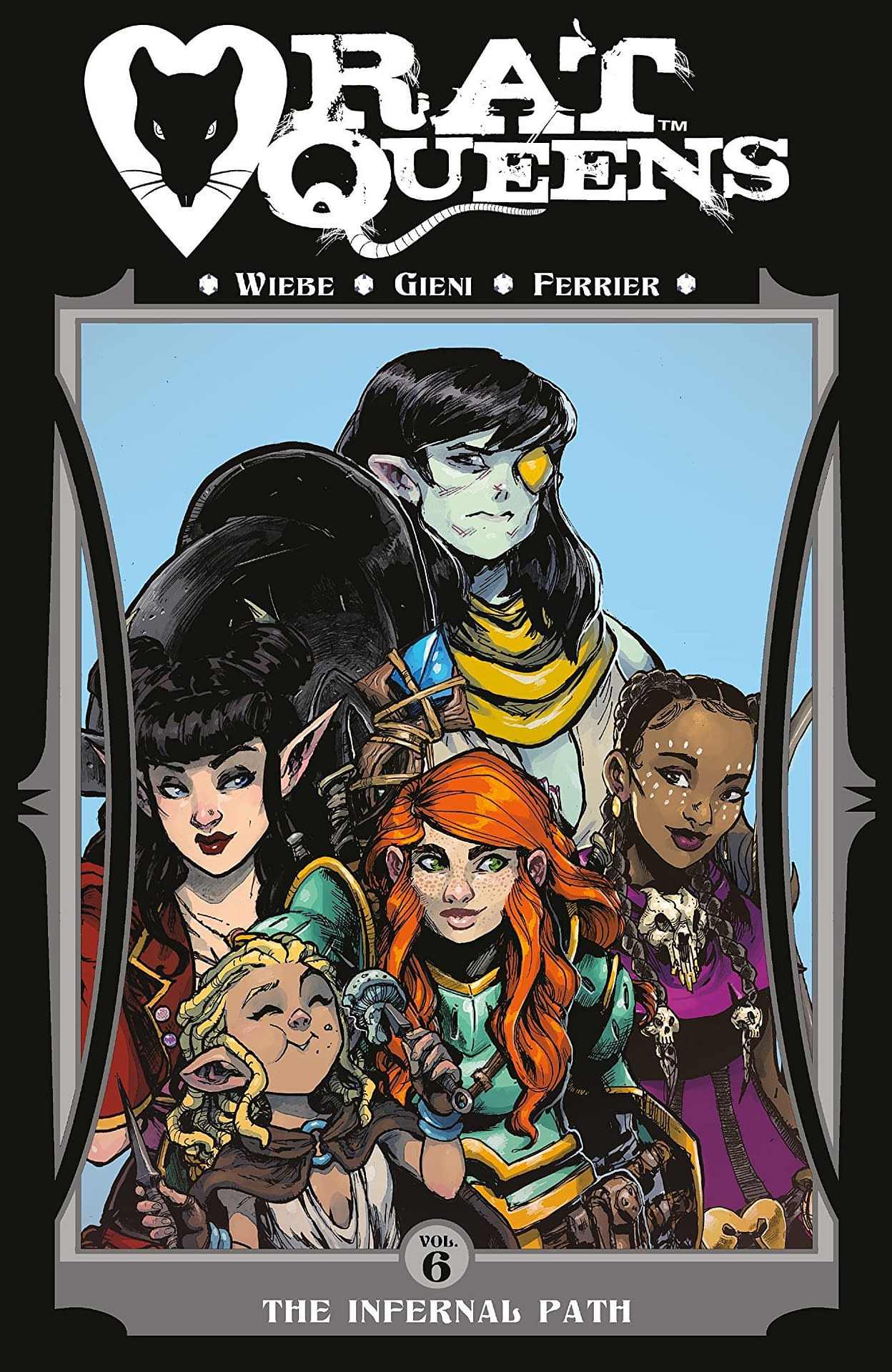 The Infernal Path has all of the heart, camaraderie, and bawdiness that makes Rat Queens so much fun to read in the first place. Wiebe's characters are so endearing, and clearly love each other's company dearly.
Owen Gieni also departed Rat Queens after this collection, which is bittersweet. I with him well on his future endevours, but I'm really going to miss his work with Hannah and her foul-mouthed crew. Gieni had a way of capturing the heart and soul of each and every character.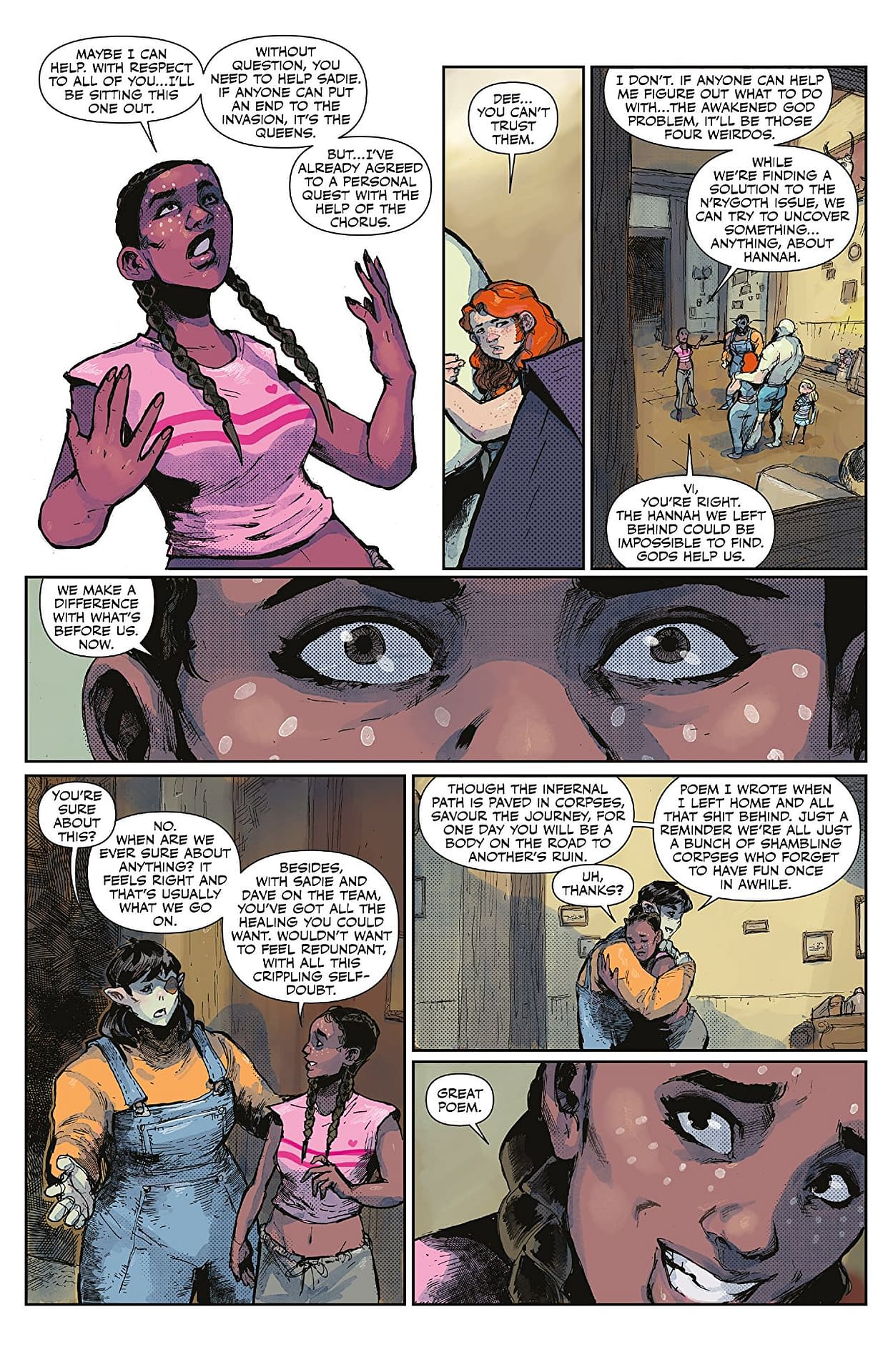 It wasn't just form, action, and bravado with Gieni's work- there is so much expression and heart put into everyone present. I can look at each panel and know what's pressing on that character, whether it's Bettie worrying about a friend, Vi feeling inadequate, or Hannah talking smack to Sadie.
The Infernal Path contains issues 11 through 15 of the second volume of Rat Queens stories, and tells a pretty self contained story. The Rat Queens are enjoying breakfast together when Sadie, a former Queen, crashes through the window. The Druid adventurer has been cursed, and now has the head and talons of an owl. She also has a huge problem, with rampaging orcs destroying the forests she is sworn to protect.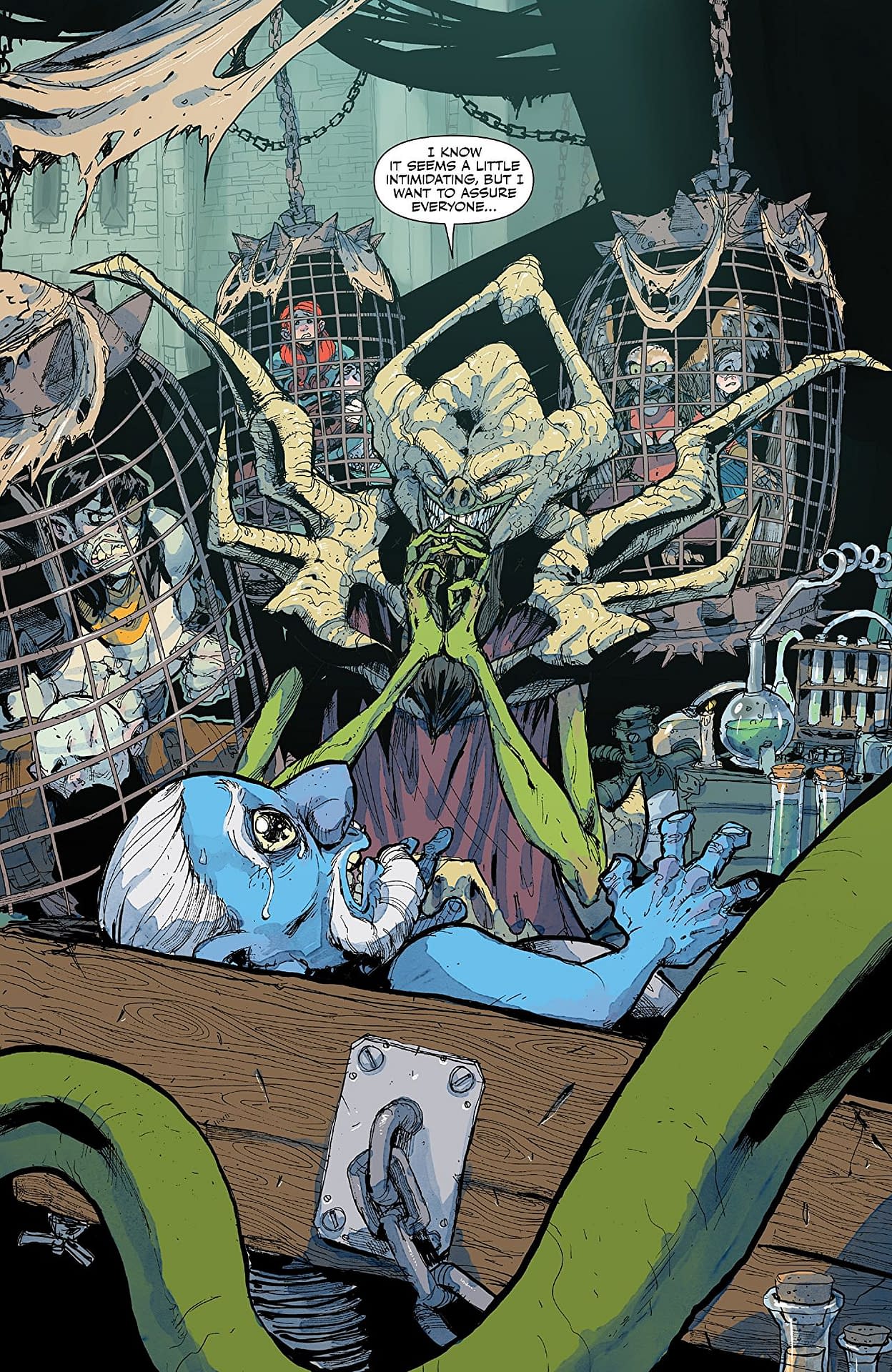 The rest of the Queens (except for Dee) agree to help their friend, which sets off a series of confrontations with the Flesher cult, a band of lunatics hell bent on extreme magical body modification. Things get really grim for the Queens, with long-term ramifications for all of them.
Oh, and the magical body mod stuff is squirm inducing. Ick to the power of 10.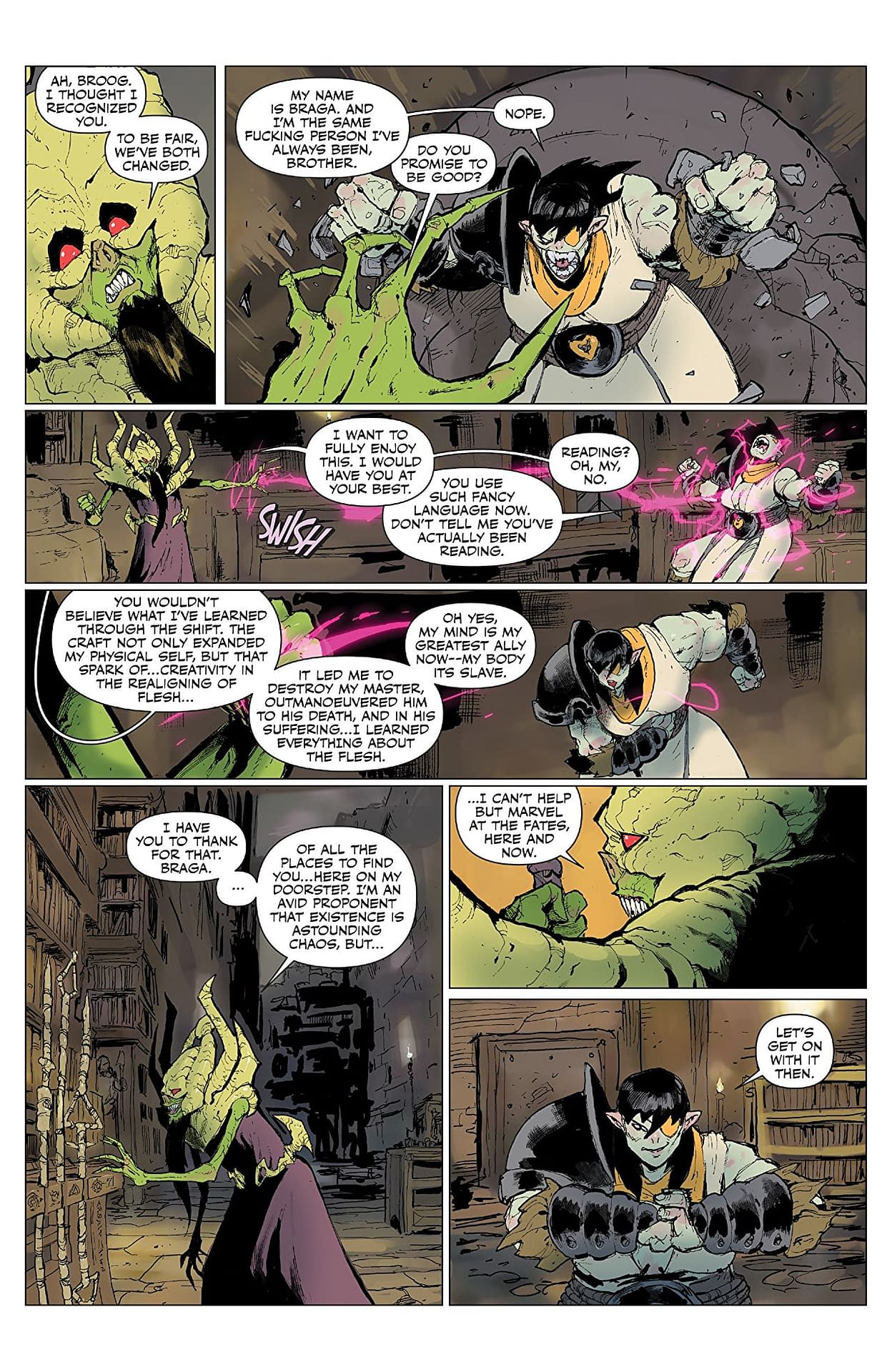 Dee's story is more divine, as she sets off with the goddess of love to figure out how she fits into the deity side of things. The manifestation of her powers towards the end of this collection is amazing, with all of the Queens coming together to fight their new foes. I've read the series through three times now, it's just a ton of fun.
Rat Queens Volume 6: The Infernal Path is highly recommended for fans of comedic fantasy, found family dynamics, and strong female characters. It's also a very adult book, so be aware of what you're getting in to.
SUMMARY: Script: Kurtis J. Wiebe; Art: Owen Gieni; Letters: Ryan Ferrier; Editor: Melanie Hackett; Publisher: Image Comics; Release Date: May 15, 2019; Cover Price: $16.99; 144 pages.
[rwp-review-ratings id="0"]
[rwp-review-form id="0"]