Posted in: Comics, Recent Updates | Tagged: Ray Dillon
---
Commission And Be Damned – Ray Dillon Ray Dillon is a comic book artist and colourist , though he also works in other disciplines. Married to Womanthology's Renae De Liz, his work appears in a number of IDW comics and on productions such as Game Of Thrones.
But he's also been the subject of a variety of accusations from private commissioners and publishers over not providing work on time, and providing repeated excuses for delays. Some people are happy to be patient, some are not. Some are not. Posts such as David Maschall's;
We went through a series of emailing back and forth, mostly my wife and I sending emails that went unanswered. And we still don't have our commission. I'm unemployed now, so it would be cost prohibited to go after Ray in court for $150. Plus we paid in cash so there's no proof. But that doesn't negate the fact that, Ray: you hurt us. And you've hurt others
Or comments from Andreas Giannoukakis;
At one point I had commissioned Ray for a small painting that I never did end up receiving even after much back to forth, generally on my end as Ray rarely replied and often seemed surprised by whatever questions I would have. He would often sayi he was done and had shipped the piece. After a long back and forth that took place over 19 months September 09-April 2011 I gave up trying to get what I ordered as it wasn't a huge sum of money I believe $12 or $15 and after that amount of time I decided it wasn't worth it but it bothered me intensely.
And privately I've been told of other people with similar issues.
I talked to Ray Dillon recently. I first asked him about five years ago, when he sought out commission work to help deal with the threat of losing their house over issues regarding identity fraud. Money was raised but they lost their house anyway, and the money was then used to help them move across country and secure somewhere new to live. However I've spoken to people who still don't have those commissions from five years ago and tell me that Ray stopped replying to them some time ago. He told me;
I haven't refused to reply to anyone and I'm very open about owing really old commissions. Like I said before if I missed replying to someone I'm very sorry and you getting them in contact with me is a great thing. I want to take care of them. I don't want them to feel ignored at all!

WONDERFUL PEOPLE donated money and bought commissions, prints, sketchbooks, etc to help us out of a horrible situation when we were about to have a baby and lose our house at the same time. They did help us very much despite us losing that house we wound up in a place that we absolutely love and a town that offers many more opportunities for our kids than we had before. It was all very public and everyone seemed very happy to help and with the move. To clarify, we did not buy a new home, we're renting. We are so grateful to all the love and support we got and continue to get. If I owe anyone and they haven't gotten something from me it's only an oversight from being completely overwhelmed with work and life complications, please email me at RayDillonGGS@gmail.com with the subject "OLD COMMISSION" and I'm happy to work this out with them as soon as I can alongside my current workload. Again, I'm happy to publicly talk about any of this stuff. I can't take care of it overnight, but I'm not hiding from it. I care very much about these wonderful people and I want to come through for them. And I want to again thank everyone so much for the kindness they've shown my wife and I through our struggles.

My credit was absolutely destroyed by identity theft so we have been unable to buy a home. We almost had something worked out, but it fell through in the end right before our baby was due. After many years of working on fixing those problems our credit is back in a place where we're looking to buy a home in the next year or so. But no we did not buy a home. We're renting. Those who have contacted me, I'd suggest you make that e-mail and tell me what happens. Certainly I'm aware that after I first asked Ray these questions, he started being publicly proactive about fulfilling those old commissions and trying to find people who had not been satisfied.
There have also been accusations that Ray Dillon charges very high rates, to prey on people new to the industry who may not be shopping around, leading some people paying over the odds, even when those pages have been repeatedly and extensively delayed.
My rates are my rates. No one is forced to hire me or pay me those rates. There are tons of great colorists out there charging less. Sometimes I charge much less depending on my needs and what the client can afford, but I can't always do that. I started out with absolutely nothing and working for free in this industry, so I totally understand having a small budget. I just can't always work on a small budget. Don't see the problem there.

Any delays I've caused I'm very sorry for, but that has nothing to do with how much I charge. I don't always ask for full payment up front, either. Every deal is different. I'm not taking any new work or commissions for quite a while to stay on top of current deadlines and clear off any old commissions I may have missed. I asked about his claims of work which he sees to post, then delete when called on them, listing the likes of Paranormal Activity 5, Game Of Thrones and more. For PA5, for example, it had been directly denied by Jeanette Brill, department head of Blumhouse Productions that he had any role, and certainly gave the impression he'd been inflating his resume. He told me;
Some projects I can't talk about in the public yet because of Non-Disclosure Agreements, but I can now talk openly about my work on GAME OF THRONES (one that you mentioned I deleted, is now back on my public resume because it's out on the shelves now, I just happened to talk about it publicly too soon before and had to take it down until the release). If you pick up the season 2 Blu Ray and watch the "Histories & Lore" animated segments you'll see my work. My wife did a bit of work on there. A few other comics artists I know did as well. EVERYTHING is publicly posted on my resume and is completely legit and you can find samples on my site. Ridley Scott's "Prophets of Science Fiction" or whatever else. Not sure why my credits are hard to believe, but it's all in the public.
Then I got to the point I was dreading. But the question was staring at me from the screen. Ray had told me, and posted publicly, that his mother died in January. The kind of tragic event that can turn anyone's life into turmoil, and it's reason why I delayed talking to him for so long. However, he gave writer Scott Massino an excuse for very late art back in July;
"Just got back from Kansas and my mom's funeral (she was 70). Got a call from my dad and had to rush there to see her before she went." Scott Massino would then fire Ray off the book they were working on after Ray missed a further art delivery promise after many similar missed deadlines and excuses. And then from this February, sent to me by Ray.
"Thanks for waiting. My mom passed away last month so you waiting into February was even more helpful than you knew. "
He also posted the same on Facebook. It was hard in any way to reconcile these two accounts from Ray. I put them to Ray and asked him what he thought. But Ray told me;
I have no problem talking about any of this publicly…

About my mom, I spent a very confusing and devastating time last year thinking my mom had already passed away because of information given to me by the nursing home she was in. Then I heard from my dad that she was alive but would be going soon and I panicked. She did nearly die, but recovered and I was able to say my goodbyes, though she wasn't really with us anymore mentally, dementia and losing her ability to speak, and was still likely to go at any moment. The message I sent was *before* she sort of recovered (or at least didn't die) and I was trying to explain the difficult time I was going through as simply as I could while still letting him know that I was headed back to work. It wasn't meant to be misleading, just complicated and confusing for me and sent before I fully knew what was going on. I never got to explain that confusion to Massino because things got complicated with him after I got back. Plus, I was exhausted and didn't really know how to explain that confusion. For the past 15 years after my mom's first of many stroke that paralyzed her and took her mind, her health deteriorated and we had a lot of scares. Every time I got a call from my dad or sister I thought she was gone. It had been such a stressful situation for my family.

My mom did finally pass away in January which I publicly posted about.
I did find that last answer, even given the circumstances, problematic. I asked Ray if he could see how it might look from another's perspective.
I totally see how that was confusing. I've explained it now. I would never lie about my mom's death. I preemptively sent a confusing message during one of the most stressful times of my life when I thought the next time I talked to that client would be after I returned from my mom's funeral. Very difficult and confusing time for me and no it isn't easy to talk about.

Everything we've gone through is absolutely legit. We had identity theft and it destroyed our credit, lost the house we were trying to buy, moved, had a baby who didn't sleep and got sick occasionally, Renae nearly died last year and is still recovering, my mom nearly died many times and finally did die.
Some people do feel like this is a case of Ray crying wolf, but others are more understanding and more forgiving. Ray did tell me;
I welcome your help connecting me with anyone who might be owed a commission and are contacting you because they couldn't get a hold of me. You can even post this commissions list for me to make sure no one is missed:
If you believe Ray does owe you, even after five years, do get in touch and let me know how it goes. The one thing it comes down to is keep communicating with people who commission you and always tell the truth about circumstances. It may lead to some bad feeling, but the alternative is often far worse.

---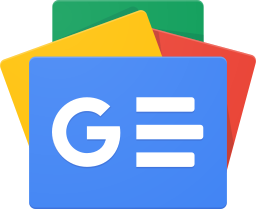 Stay up-to-date and support the site by following Bleeding Cool on Google News today!