Posted in: Recent Updates | Tagged:
---
Review: 28 Days Later #1 by Michael Alan Nelson and Declan Shalvey The movie 28 Days Later was instrumental in a number of ways. It gave us a harsh Christopher Eccleston, shots of an empty London we've never seen before, and a scientific zombie plague. World events were hinted at but this was a local phenomenon we were seeing. And Britain was on its own. This changed.
This comic follows on from Steven Niles' 28 Days The Aftermath published by Fox Atomic, who not-exactly-collapsed-but-kind-of-went-away the other year, this project keeping its momentum before crash landing onto Boom!'s schedule
The comic kicks off in Norway, where Selena from 28 Days Later is living in a refugee camp, scaring children. The story remind me so much of Jurassic Park movies, always some ill advised journey to an island covered with dinosaurs, full of safety precautions made or balsa wood and string. But rather than some crack action force coming in to kick some zombie butt, this is a bunch of journalists, some with war experience. Extraordinary journalist comic books are rare and I always find myself falling for them – Transmetropolitan, Deadline, DMZ, Eagle, that kind of thing. Or course none of them have zombie experience, hence Selena being brought on the team to be their guide, doing a complete Sigourney Weaver in Aliens impression. Can a "Nuke Britain from space. It's the only way to be sure" line be far away?
This mid-way sequel to 28 Days Later/prequel to 28 Weeks Later does mean that we don't fear for Selena. She'll make it through because she we know she does. Rather than making her distant as a result, with less audience concerns, she becomes the A-list star, not going to die becaue they don't, allowing her a kind of immortal vulnerabilirt, opening her up to all sorts of internal narrative journeys of discovery.
The comic does some nice tricks in only showing us exactly what it wants us to see and leaving out big gaps, without it seeming tricksy or interrupting the flow. I expect some of those gaps to be filled in as the comic progresses. But it's got an infection all of its own.
28 Days Later #1 is published by Boom! Comics this upcoming Wednesday.
---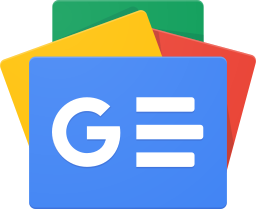 Stay up-to-date and support the site by following Bleeding Cool on Google News today!