Rob Liefeld Weighs In On PG, R And X-Rated Cuts Of Deadpool
Bleeding Cool's own, and ex-Marvel Comics Watcher video blogger Grace Randolph has launched a petition for Fox to grant Deadpool a PG cut suitable for younger children. Either that of she's a lant for the Chinese.
In this video, I discuss how 8 year old Matthew, a loyal Beyond The Trailer viewer, is desperate to watch the Deadpool movie!

If there was a PG-13 version he could, and his mom Kristina could be a superhero rather than a super-villain…
In response, David Herndon has launched a petition for an X-Rated cut…
Deadpool is an awesome character. Limiting him to only an R-rating is likely going to cut back on the violence and language allowed in the film.

PLEASE, release a version of the movie that displays the character as his fans truly deserve to see him.

This is definitely not a "kids movie" and shouldn't be watered down one bit.
It's not quite as popular. Patrick Gerard wrote on Facebook,
To all the people insisting Deadpool should be rated R? You're high on paint fumes. Deadpool is a book built on censored profanity and kid friendly murder and dismemberment just like I remember it being during my favorite runs. I just dug around ComiXology and seem to have confirmed what I suspected. Marvel rates Deadpool as being appropriate for 12 year olds and has in almost every appearance for almost 25 years.

There have been around 12 comics (The DEADPOOL MAX miniseries and DEADPOOL MAX 2) rated as 17+ and they have one thing in common: weaker reviews than the TYPICAL Deadpool comic, which proudly tailors its recipe of bloody mayhem up for 12 year olds.

Boobs, uncensored swearing, and one f-bomb (none of which you'll find in 99.9% of Deadpool comics) is STILL PG-13. Dismemberment is often considered G-rated by the MPAA and mass dismemberment is still PG-13 quite often, particularly if you film it the way the comics are shot. I don't honestly know what folks want out of a Deadpool movie that requires an R-rating unless you want them to adapt unofficial, erotic fanfic.

Pfeh. I am disappointed in my fellow nerds.
Deadpool co-creator and passionate promoter for the movie, Rob Liefeld, replied,
Sorry, these comics are pg-13. There are F bombs galore, frontal nudity and tremendously wonderful gore in the Deadpool film. The comics are not as adult as the film. That's just a fact. Doesn't mean they aren't good, but no way are they adult in the way the film is.

You're kidding yourself Slewo. Spewing nonsense that Duggan or Way were R rated. Even pg-13 gives you one F-CK. Show me the f-ck in those comics.
Right here Rob!
Do expect Deadpool to be the most pirated movie in China this year. Nothing gets the young Chinese torrenting like something the state bans….
---
---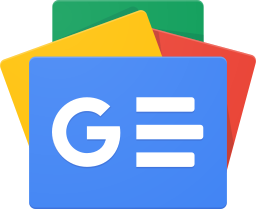 Stay up-to-date and support the site by following Bleeding Cool on Google News today!