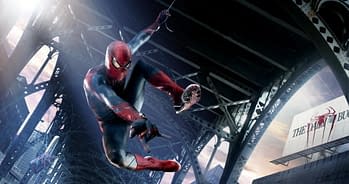 New imagery from a pair of next year's Marvel movies dominated the film side of the page this week — which insidentally seems to be rather interestingly benefitting from the new BC site design. Like the LA Clippers adding Chris Paul to Blake Griffin, it might not change the balance of power in that area right away, but it's a new shot in the arm to something that has always had loads of potential.
Most-Read Comic Stories Today:
The Frank Cho Vagina That Wasn't
I received a comment last night from a prominent comic book writer, regarding the released art for the cover to Avengers Vs X-Men #0.
Catwoman, Wonder Woman, Storm And She Hulk Examine Their Breasts In Cancer Awareness Ads
Context is a funny thing. Put these image in a comic book and there may be an internet storm. Use them in Mozambique to advertise the need to check your breasts for potential cancerous lumps, and it would take the biggest, most insensitive prude to object.
Longtime DC Artist Eduardo Barreto, Passes At 57
Longtime DC artist Eduardo Barreto has passed away at the age of 57, with the cause believed to be related to the meningitis that forced him to stop penciling Judge Parker in 2010.
Most-Read TV/Film Stories Today:
Amazing Spider-Man "First In A Series" – New Images, Details
There's now an official site for Marc Webb's The Amazing Spider-Man, and it includes several new images, some tiny character bios and an official plot blurb, from which I took the quote at the head of the page.
The Avengers: Cool New Banner. And Another One.
Continuing in the vein of the giant 'Assemble' poster we saw back in July Marvel have issued two new banner images to promote next year's Avengers movie. You've probably seen them. If not, here they are.
Natalie Portman "Furious" And "Deeply Upset" At Marvel's Decision To Drop Patty Jenkins From Thor 2
Flying in the face of previous spin that her split with the studio was amicable, it's now being said that director Patty Jenkins was fired without warning from Thor 2. Makes me really regret my previous headline:
Enjoyed this article? Share it!