 Even though we still have a little less than two month to go before its streaming service premiere, it's never too early to get as much information as we can on Netflix's upcoming Kiernan Shipka-led supernatural horror series Chilling Adventures of Sabrina. With a pilot script ('October Country') written by Roberto Aguirre-Sacasa and Arrow's Greg Berlanti serving as executive producer, the series received a straight-to-series order from Netflix with a minimum commitment for 20 episodes over two seasons.
Billed as a spinoff (???) of The CW's popular Archie universe reimagining Riverdale, Chilling Adventures of Sabrina tells the occult origins of the teenage witch as she confronts horrors, the occult, and witchcraft while approaching her 16th birthday. Sabrina struggles to reconcile her dual nature of being half-witch and half-mortal while trying to protect her family – and the world. But Sabrina will be forced to make a very important decision: give up the life she's known to live as a witch? Or denounce her powers and embrace humanity? And is there another option?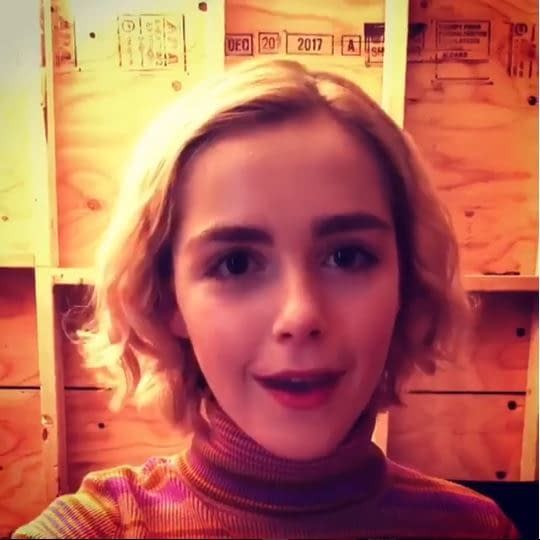 ● In an interview with Entertainment Weekly, showrunner Aguirre-Sacasa desribed the season as being a "series of mini-movies" and revealed that one of those mini-movie episodes would be based on a classic horror film:
"I love The Exorcist. It's one of my favorite movies. We're doing an homage to that; we're doing an episode that's like [The Exorcist]."
● And just because we haven't gotten an official trailer yet doesn't mean the Sabrina team wouldn't be using the power of their official Instagram account to tease what we can expect — or dread:

Earlier this month, Netflix released the first official images from the upcoming supernatural series: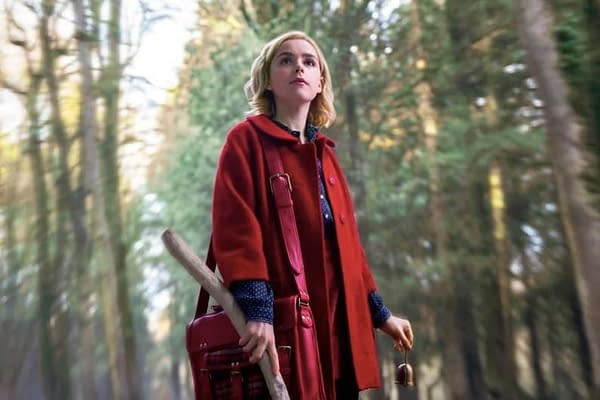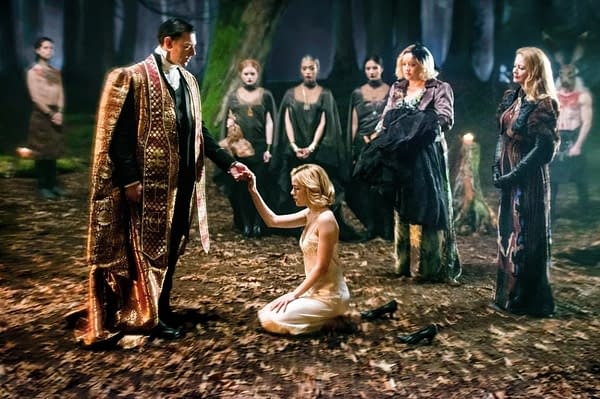 At their Television Critics Association (TCA) summer press event, Netflix formally announced Chilling Adventures of Sabrina would premiere on the streaming service on October 26th. Riverdale's Aguirre-Sacasa penned the script and serves as executive producer alongside Riverdale collaborators Berlanti, Sarah Schechter, Archie Comics CEO Jon Goldwater and Lee Toland Krieger.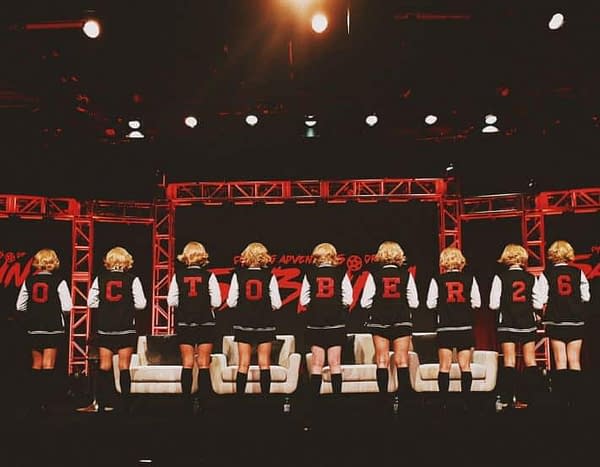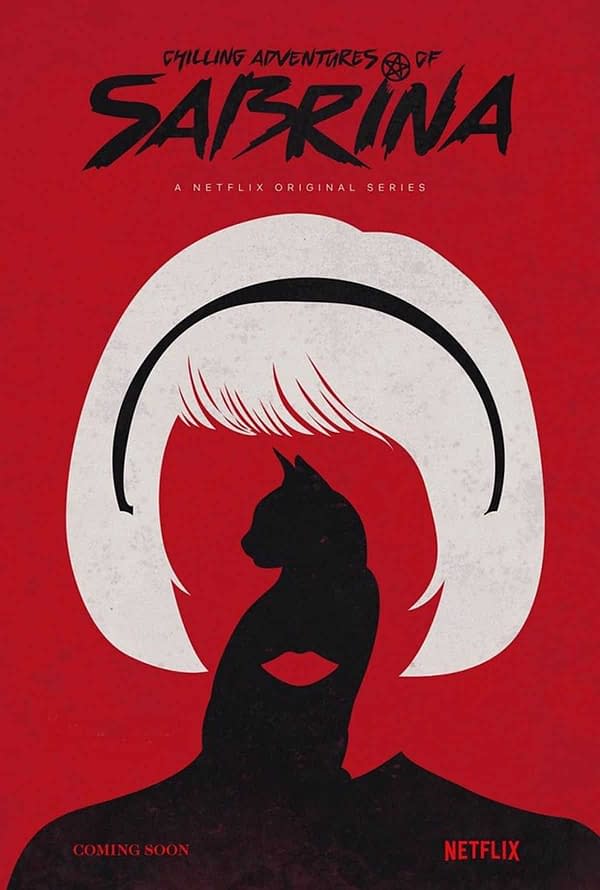 The Chilling Adventures of Sabrina imagines the origin and adventures of Sabrina the Teenage Witch as a dark coming-of-age story that traffics in horror, the occult and, of course, witchcraft. Tonally in the vein of Rosemary's Baby and The Exorcist, this adaptation finds Sabrina wrestling to reconcile her dual nature — half-witch, half-mortal — while standing against the evil forces that threaten her, her family and the daylight world humans inhabit.

Kiernan Shipka, Ross Lynch, Jaz Sinclair, Michelle Gomez, Chance Perdomo, Lucy Davis, Miranda Otto, Richard Coyle, Bronson Pinchot, Tati Gabrielle, Abigail Cowen, Adeline Rudolph, and Justin Dobies star in the upcoming Netflix series.
Enjoyed this article? Share it!