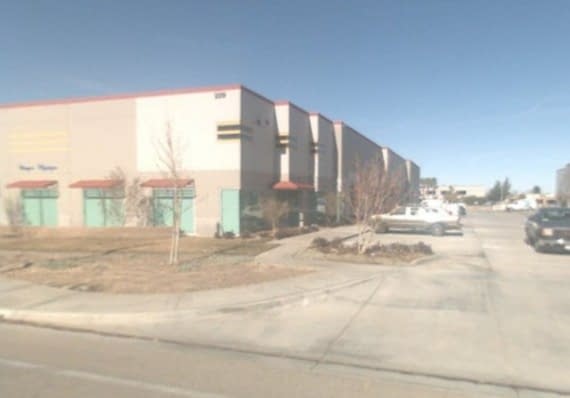 The Daily News in Los Angeles reports that;
A suspected burglar was fatally shot early Wednesday after a confrontation with a Lancaster store owner, officials said.

The suspected burglar, identified as Robert Summers, 28, of Lancaster, was mortally wounded about 3:30 a.m. by the unidentified owner of a store in the 200 block of East Avenue K-8, officials said. Another suspect with Summers managed to escape.

"The owner fired a handgun at the suspects, hitting one and possibly wounding the second," the Sheriff's Department said in a statement.

Anyone with information about the case was asked to call the Sheriff's Homicide Bureau at 323-890-5500.
Comments on the paper's forum from people who seemed to have knowledge of the involved people seemed to add questions of conspiracy
two bullets in the back of the head is no accident two hours to call the cops its a cover up
people can call this self defense but how when he was outside of the shop and shot in the back of the head!
A poster on the Collectors Society boards named the store in question as Bases Cards and Comics with another twist. This is the second time this has happened. With a similar result. The Los Angeles Times reported in 2003;
A Lancaster shop owner, sleeping overnight in his back office because he'd twice been victimized by thieves, shot and killed a burglar early Tuesday, sheriff's deputies said.

The owner of Bases, Cards and Comics, a sports memorabilia store, had been staying there "pretty much every night" for the last two months to thwart further theft, Sgt. Shawn McCarthy said.

Detectives preliminarily concluded that the fatal shooting of James Patrick Cassidy, 40, was justified, because the shopkeeper said Cassidy threatened him with a tire iron during the 3 a.m. break-in, McCarthy said. "I have no reason to doubt his story."

Cassidy, whose hometown had not been determined by coroner's investigators, died of a gunshot wound to the upper body.

McCarthy declined to identify the store owner, who told deputies he had been in business for about 10 years.

The shopkeeper was awakened by the back door being forced open, Deputy Scott Butler said. Arming himself with a handgun, the store owner crept down a hallway and encountered an intruder, who raised a tire iron as if to strike, investigators said. The owner fired once and struck Cassidy at close range, they said.

Paramedics pronounced Cassidy dead at the scene in the 1300 block of West J Street.

"It appears the owner was defending himself; that tire iron could have killed him," Butler said. The case will be presented to the district attorney's office for review, but no charges are expected to be filed, Los Angeles County sheriff's officials said.

The shop owner, whom McCarthy described as traumatized by the shooting, told deputies he had been burglarized two months ago. Homicide investigators were looking for that report and another filed about a year ago to verify the owner's statement that he had been a crime victim and was guarding his merchandise, the sergeant said.

"Some of those trading cards are worth a lot of money," McCarthy said. "He told us it would be easy to grab a couple of boxes off a shelf and have a couple hundred dollars worth of stuff."
Enjoyed this article? Share it!