Spotlight On Denver Comic Con: Programming Gets Hands On With Gaming, Technology, Film, And Much More
For the past couple of weeks, in the lead up to Denver Comic Con (May 22nd – May 26th) we've been discussing the convention with their Director of Programming, Bruce MacIntosh. For those who have been paying attention to the development and expansion of conventions over the past few years, Denver Comic Con has risen from totally independent charity-fuelled roots to be a major contender for the one of the largest conventions in the country. Figuring out their secrets to success is a great exemplar for other conventions and for those who are interesting in attending them. What exactly makes for a fan-favorite con? Denver's rise shows they know how to reach fans, guests, and their region to make an impact on the pop culture community. A major area that sets DCC apart, as we discussed previously, is their rather enormous slate of programming catering to children and adults alike. Today, we're going to talk about some of the more surprising developments in their programming, including the hands-on training elements of their film, animation, and even gaming programming, drawing in the help of NASA, the Denver Art Institute, and The Denver College of Art and Design, and local libraries.

Hannah Means-Shannon: What was the very first step DCC made when establishing programming and how did that set the tone for future developments?
Bruce MacIntosh: When we first started planning DCC back in 2011, we made it our mission to establish the event as a premier comic con – using as a template San Diego in its "heyday" of the mid-2000s. Back then I went to about 8 or 9 cons a year throughout the country, and most of them only had 10 to 20 panels, and they were usually just Q&As with celebs. But what made SDCC the best con in the country at that time was its variety and extent of programming. I knew that if DCC was going to become the premier con in the country, we needed to give our attendees more for their money, and we needed to provide them with content that matters.
The other thing that we have done that makes DCC completely unique is our focus on activities and events for kids. We established the "Corral" (keeping with our Rocky Mountain naming theme, and also reflecting the shape of that area on the show floor) where we'd present activities and panels just for kids. In 2014 we doubled the size of the Corral, adding the "8bit Lounge", an area for our guests and exhibitors to speak with teens about what it's like to be a scientist, how to become a comic artist, and so forth. This year, we've renamed the area the "Kids Lab" – implementing S.T.E.A.M. educational activities and presentations, and expanded the area to 9,000 square feet in the very center of the show floor.
We're the only convention in the country to have such a focus on kids programming and activities – and it shows: DCC has a far larger percentage of kids and families than any other event of its size.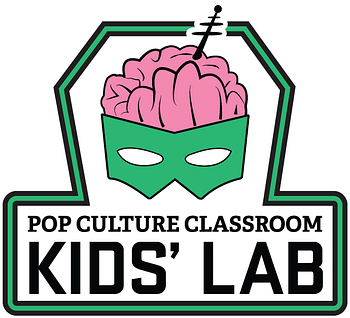 HMS: What are the biggest milestones you think you all have hit in terms of developing programming? What advice would you give to other cons seeing to expand programming, but needing resources and help?
BMcI: In our first year (2012) we had over 150 panels for our 27,700 fans, and the topics ranged from Manga to comics to our educational mission. The next year, we implemented our Diversity Mission, to include all members of our community, and our programming reflected that focus and increased to almost 300 hours. Last year we doubled the amount of content in our Reel Heroes Filmmakers Series, which focuses on what goes on behind the camera (and on the drawing boards and animation computers) and added another 50 hours or so of programming to the overall schedule. This year we're bursting at the seams with 430 hours of programming about all those topics and so much more, as our educational content is now powered by S.T.E.A.M. (S.T.E.M. – Science, Technology, Engineering, and Math… but naturally we add the Arts.)
The one thing that makes it possible is the sheer dedication and effort of our volunteers, all the way up from the con volunteer who works for one shift, to our (mostly unpaid) staff who devote up to 75 hours a week to making this happen.
We do this because we know all the effort goes to support our educational mission and – since we're a 501(c)3 non-profit – not to line some corporate pockets. So, my advice to any other con that wants to be similarly successful, is to give your volunteers a good reason for supporting you, and then make sure you have a core group of people who are crazy enough to devote every waking hour to making sure that the event comes off smoothly and everyone has a great time! HMS: We've talked a lot about the programming for young people previously, but how did you all come to have a Gaming/Tech track of programming and what does that entail?
BMcI: We've always had a core element of gaming at DCC, because one of key groups of fandom is gamers – and video, card and board gaming is a growing part of pop culture. But this year, we've really changed things around in the DCC gaming area: The name has changed to E.D.G.E. Expo (Entertainment, Development and Design, Gamers, and Education), and while the gaming is still there, we're also focusing on tech and game creation. If your role in this universe is to be a creator – whether it's video games, RPGs or card games, technology and electronics – then you belong on the E.D.G.E. of Denver Comic Con.
In addition to our Maker Space, where our E.D.G.E. exhibitors will give demos and show their cutting-edge products, we're going to have an entire track of programming (Room 703) devoted to gaming and tech. Some examples are 3D printing demonstrations; sessions by NASA scientists about real-life robots and water on Mars; and a panel by the Rocky Mountain College of Art and Design (RMCAD) about Virtual Reality gaming, where members of the audience will get to experience actual VR headsets! Another great E.D.G.E. offering is BattleKasters, an interactive app that will take place throughout the con that will give a limited number of attendees the opportunity to participate in an experience that is a cross between Magic: The Gathering and a high-tech treasure hunt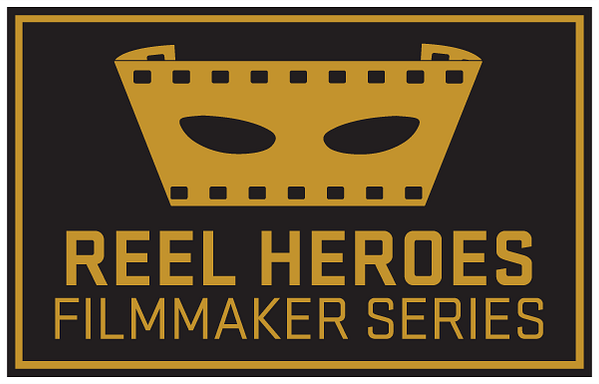 HMS: It seems like there's quite a practical focus upon the making of pop culture at DCC and the education behind that. Can you tell us about the film-related tracks and their technical aspects? What do your demos include?
BMcI: We're really proud of our Reel Heroes Filmmakers Series, which will be in Rooms 501/2 and 503/4 this year, because it is so much different than any other conference. Some filmmakers get to show off their films at the film festivals that dot the country, but at DCC the fans get a much richer experience. For example, the filmmakers exhibiting here may have a 10 minute short film, a YouTube video series, or a full-length feature film – but each presentation is followed by a Q&A session with the filmmaker, which discusses their art and the filmmaking process; what went into the making of the film, the nuts and bolts of the actual production process for both fans and aspiring filmmakers.
Reel Heroes also has presentations by professionals involved in film and TV production. For example, the Art Institute of Colorado (AiC) will be presenting practical and informative sessions by professional Animators Dojun Lee and Evert Brown, and ILM VFX (video effects) Supervisor Ed Kramer; Stunt Coordinator Mark Grove will speak and give demos; Star Trek starship designer and illustrator will talk about his career and the use and restoration of practical effects miniatures, such as the spacecraft Nostromo from the Alien films.
HMS: How did you all develop a relationship with the Rocky Mountain College of Art and Design and Art Institute of Colorado? What is their level of involvement? Do they do design work for the convention? BMcI: We're thrilled to have such a great relationship with the local arts and film schools, because they are the ones turning out the artists and filmmakers who will be showing their work at future Denver Comic Cons! The schools' artistic contributions to the con have expanded throughout the years, from AiC instructor Jay Peteranetz designing our badges and mascot (Captain Colorado, who will be all over our program and schedules this year) to RMCAD students competing to design our new Reel Heroes, Cosplay Shindig, E.D.G.E. and Kids' Lab logos.
As I mentioned above, the schools are also providing a full offering of programming this year. For example, in addition to the VR game demo, RMCAD is sponsoring us and doing some cool panels throughout our 20 panel rooms on the street level of the Convention Center, such as "Superhero Storyboarding for TV" and "Dynamic Angles for Heroes". AiC is going all out with 15 panels on topics ranging from "Superheroes: Illustration Techniques Unlocked" to "The Story Boarding Process from Idea to Animatic" and "Create A Simple Video Game in 30 Min".

HMS: What is your best advice for, say, a family with two children aged 10 and 16 trying to make decisions about what tracks to take advantage of and when in their schedule. How should they start?
BMcI: They should start by looking at our Schedule Guide, which is new this year – a separate document that stands alone from the traditional glossy Souvenir magazine that we've offered every year. The Schedule will include maps of all the panel rooms, as well as the E.D.G.E. Gaming and Tech area and the Kids' Lab on the upstairs show floor. It will have panel descriptions of all the sessions, so that you don't have to solely rely of the panel title on the schedule grid to tell you what it's all about. A quick look at either the descriptions or the Panel Grids will show that most of our programming is separated into "tracks" in individual rooms. For example, Rooms 203 & 205 will have most of our Literary and Authors panels, where writers will either discuss technique with other writers or presentations by professionals for fans and readers of young adult, sci-fi and fantasy lit.
Speaking of which, we have an entire room (207) throughout the weekend devoted to panels about the good Doctor. Other tracks with programming for all ages would be our Comics rooms (303 & 304) where professional comic creators will talk about their careers and books, and the Cosplay Room (301/2) where cosplayers and aspiring costumers can compare notes and learn techniques from the pros.
We have brought in a wide variety of authors of Young Adult fiction, who will be on dozens of panels for their readers – so that would certainly appeal to kids from 10 to 16. And depending on your kids and family's interests, we have programming about My Little Pony to Walking Dead – and everything pop culture in-between.
Most importantly, kids from 5 to 19 can find non-stop activities in the Kids' lab, such as presentations and intimate conversations with professionals about things that really matter to kids and teens. For example, original Power Ranger Austin St. John will speak to teens in the 8bit Lounge about how the problems of being a teen star are not that much different than what the teens go through in school and at home every day. Disney Character Designer Greg Guler will teach the kids at the All Age Stage how to draw Phineas and Ferb, and voice actor Brian Cummings will voice the character creations drawn by the kids from a mini-version of the Pop Culture Classroom "Create a Character" curriculum.
HMS: Why have the local libraries in Denver become so involved in the convention? Why is that beneficial to both the libraries and the convention?
BMcI: We're cultivated relationships with the area libraries, because they naturally fit with our educational and literacy missions. Just as importantly, they have such great ideas and we're grateful they are so enthusiastic about creating interesting and unique content for DCC fans.
One of the panels I'm most excited for is one by the "Teen Librarians" of the Anythink Libraries, where they (and teen members of the audience) can speak to the YA authors about what teens really want to read, in a Saturday panel called, naturally, "What do Teens Really Want to Read?" That same group of teens will take over Room 402 on Saturday, 5/24 for "panels by teens for teens", such as "Pokemonster" and "Doctor Who Tech".
So besides the panels by teens for teens, we have dozens of panels just for kids, teens and families, because after all, we feel kids and families is a core audience. For example, the librarians from the Denver Public Libraries are helping us bring in Olivia Olson, the voice of Vanessa on the Disney TV series, Phineas and Ferb, and Marcelline the Vampire Girl from Adventure Time, for book signing, a panel and a show on the Kids' Lab "All Age Stage" on Saturday. Librarians from DPL and other Metro libraries are presenting dozens of panels that are entertaining while being subtly "educational", such as "What Would the Doctor read?", "Adventure Time: Friendship is Magic" (about everyone's favorite animated shows), and as part of our Diversity mission, "DPL: Level up: Queer Dystopia, Bi Sci-fi, Compelling Homos and More…" HMS: What's the story behind NASA getting involved in the convention? What exactly are they contributing this year?
BMcI: The guiding light of our Kids' Lab, Becky Franks-Cassidy, reached out to the NASA scientists at the Southwest Research Institute (SwRI) in Boulder, and they jumped in to DCC programming like the Curiosity Rover dropping onto the surface of Mars! We are really excited for what the planetary scientists are contributing this year, and not only will they be interesting and educational, but you'll be surprised how much space exploration has become engrained in all aspects of pop culture. One of the panels is called "Armageddon – or Are Mistaken?" about all the ways the asteroid movies have gotten it wrong, and another is about "Skeptical Science" – which may debunk or confirm some of the pseudo-science myths that have come to be popularly accepted, such as Planet X or the mysterious face on Mars.
HMS: What's your secret to getting so many professionals and experts involved in programming, many as volunteers? How do you grow the ranks of skilled helpers at a convention?
BMcI: No sleep! We have a team of people whose job is to recruit not only the 800 or so volunteers who make the con "go", and we have a core group of largely unpaid staff who spend all year planning this weekend event. We're a non-profit and an event that takes over the Colorado Convention Center for an entire weekend is colossally expensive, so hardly anyone gets paid – but we all do it because we know that it's for a good cause.
We also work all year long to establish relationships with the libraries, scientists, artists and other pop culture professionals, so they'll come and speak to our fans and provide great content. It may seem over-the-top, but it really is our Programming mission to make sure that every attendee comes away having learned something new and interesting. This includes the fact that just by attending and paying the price of admission, they have helped support Pop Culture Classroom's programs to educate and increase literacy and creativity of both kids and adults.
Also make sure to check out our interview with Denver Comic Con on their evening events running this year!