SPX Debuts – Rift Is Just A Little Bit Magical
Small Press Expo has a massive tradition of debuts, and Bleeding Cool has a window onto some fine examples leading up to the Expo this weekend. Carey Pietsch, developing on her Keepsakes series that also had a debut at MoCCA Fest last spring, has a new work coming to SPX: Rift.
Rift is:
…a story about sibling conflicts, fear, and hope, in a setting that's just a little bit magical. Tess and Sam haven't been getting along all summer, and now a camp-wide competition has tensions between them at an all-time high– with their friends caught right in the middle. Will an unexpected, accidental visitor from elsewhere be the final straw, or can all of them work together to get their strange companion safely home?

This all-ages book is a companion to Keepsakes, set in the same location and following some of the same characters, but can also be enjoyed on its own.
Here's our incredibly generous 10-page preview of Rift, with book information and SPX table information below: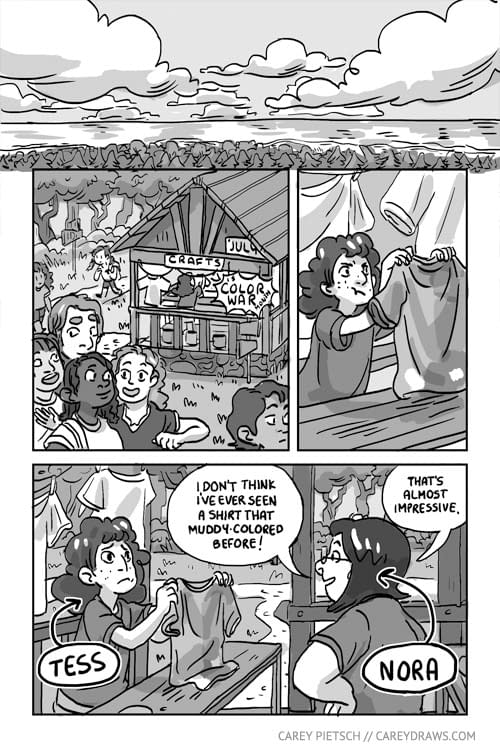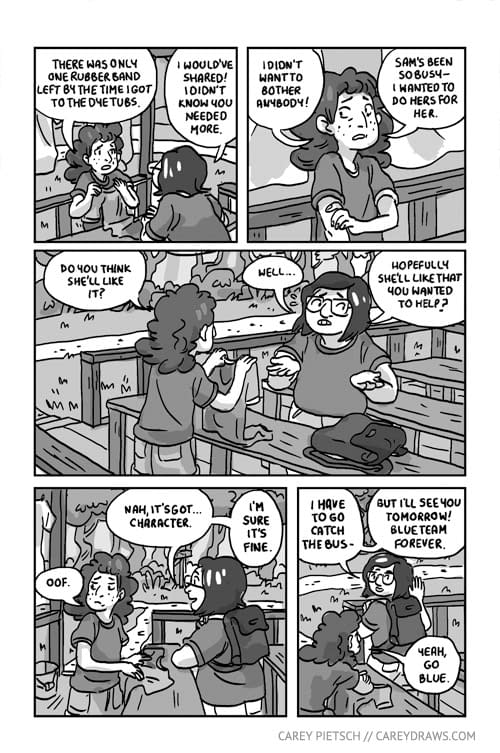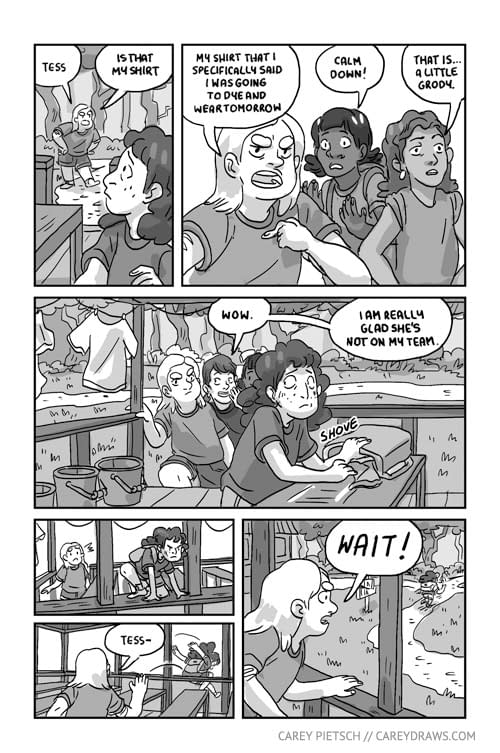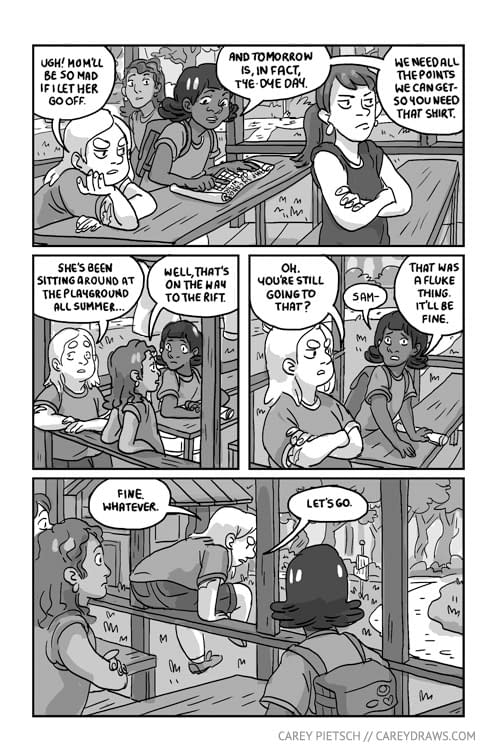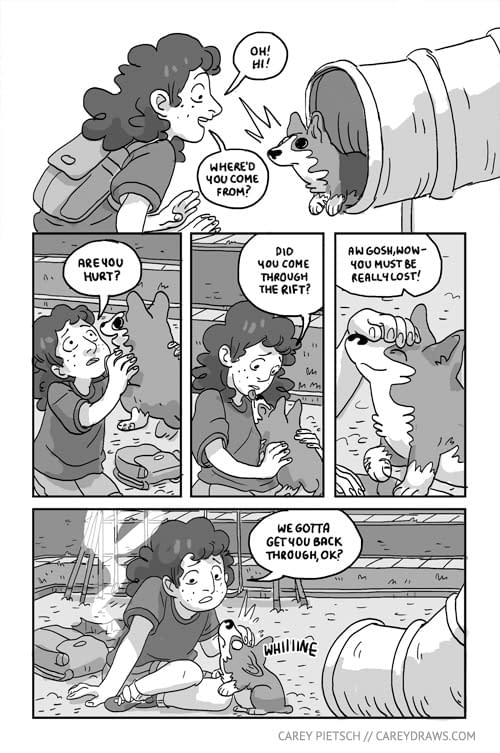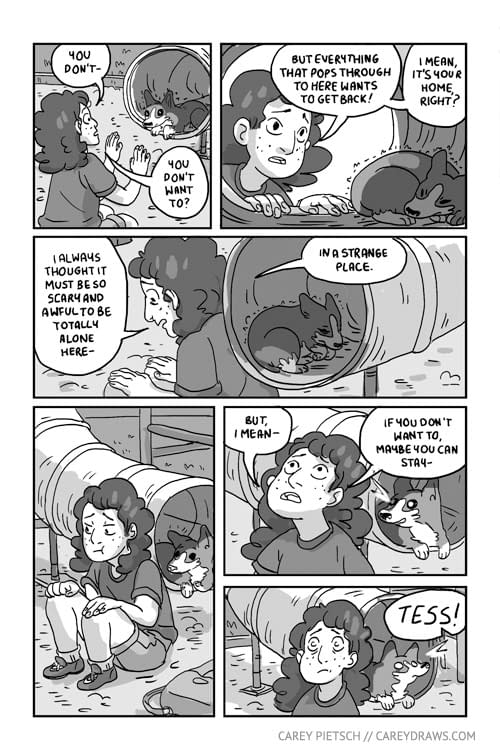 Book info: 8.25x 5.25"; 38 pages; black & white interiors with full color front and back cover; $5; YA/kid-friendly.
You can find out more about Rift, by Carey Pietsch, at www.careydraws.com and at her table, E12B, at Small Press Expo.