'Star Wars Resistance' Trailer, Release Date Revealed by Disney Channel
The history of the Star Wars universe continues to expand and evolve, with Disney Channel releasing our first look at eagerly anticipated animated series Star Wars Resistance.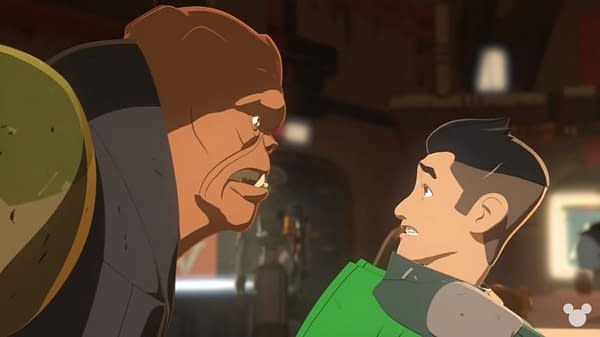 Created by Lucasfilm Animation veteran Dave Filoni (Star Wars: The Clone Wars, Star Wars Rebels), the series's voice cast includes Donald Faison, Jim Rash, Bobby Moynihan, Gwendoline Christie, Myrna Velasco, and Rachel Butera. With Athena Portillo, Justin Ridge, and Brandon Auman executive producing, Star Wars Resistance is set to throw it into hyperdrive on Sunday, October 7, at 10 p.m. ET.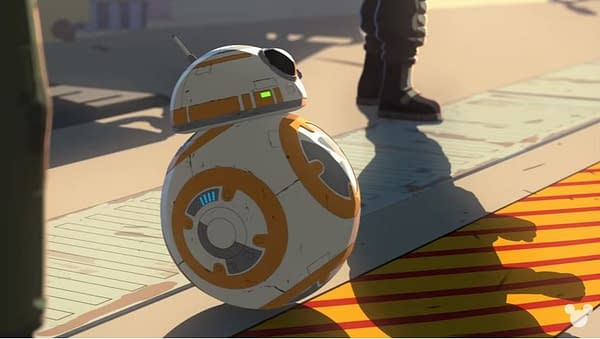 "You'll here [my voice] come out of a creature. It's really cool. Bobby Moynihan and I are basically two guys who basically run the equipment. You know, sort of check-out area. Sort of like an Oscar/Felix [from The Odd Couple]. It's literally a character named Flex."

– Jim Rash
Rolling out worldwide following a state-side premiere, here's a look of what fans can expect when Star Wars Resistance fights the good fight on Disney Channel this October:
"Can you imagine what it's like to be an ace pilot?"

Set before the events in The Force Awakens, Star Wars: Resistance follows Kazuda "Kaz" Xiono (Christopher Sean), a young pilot recruited by the Resistance for a top-secret mission to spy on the growing threat of the First Order. In the hourlong first episode, Poe (Oscar Isaac) and his droid BB-8 assign newly appointed spy Kaz to the Colossus, a massive aircraft re-fueling platform on an outer-rim water planet that's home to colorful new aliens, droids and creatures.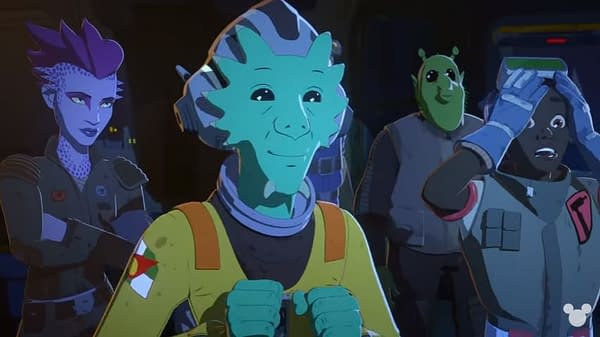 While undercover, Kaz works as a mechanic and lives with Poe's old friend Yeager (Scott Lawrence), a veteran pilot who operates a starship repair shop run by his crew: Tam (Suzie McGrath), Neeku (Josh Brener) and their old battered astromech droid, Bucket. Kaz soon finds himself in over his head with his newfound friend BB-8 as he'll have to compete in dangerous sky races, keep his mission a secret from his newfound family and avoid the danger of the First Order.