Steve Geppi Considered Bankruptcy In 2010 Last week, we ran an article courtesy of Daniel Best, that looked at Steve Geppi's current financial position, as exposed in a court case over his inability to pay for Archie original artwork he had bought from the family of Bob Montana.
Now Best has posted the court transcripts from October 2010 that paint an even bleaker picture. Here are some excerpts. Steve Geppi is answering, the questions are posed by Eric Rusnak acting for the claimants, and Geppi is advised by John Home, Geppi's lawyer.
Q: As of June 27, 2007, did you in fact have a personal net worth well in excess of $20 million?
A: Yes, I did.
Q: Mr. Geppi, as of today is your personal net worth less than $20 million?
A: Yes.
Q: Is it less than $10 million?
A: I don't know the number but I'm sure, yes.
Q: Do you believe it's less than $1 million?
A: I don't know.
MR. HONE: Right around there.
Q: Do you know how much the PNC judgment is?
A: It's approximately $15 million.
Q: That is against you personally?
A: Yes.
Q: And do you know how much the M&T Bank judgment is?
A: That's because properties have been sold, I know there is an anticipated shortfall of a million and a half dollars. The original loan was 4.7 million but there have been a number of properties sold off and I believe the verbal estimation of the expected shortfall is a million and a half dollars.
Q: That is against you personally?
A: Yes, it is.
Q: Do you know how much the Harbor Bank is?
A: Harbor Bank is approximately $3 million.
Q: Against you personally?
A: Correct.
Q: What about the Camden judgment?
A: That is approximately $600,000 against me personally.
MR. HONE: Actually a little less.
Q: And Mr. Geppi, do you own a home?
A: Do I own it or does the bank own it? Technically I'm the owner, the purchaser of the home I'm in.
Q: Do you have just one home?
A: Yes, one.
Q: And is that home at the address that you gave at the beginning of this deposition?
A: Yes, that is the home.
Q: And is that home mortgaged?
A: Over a hundred percent. As a result, the bank, M&T Bank is asking me to sell it and the asking price is dramatically less than the buying price which they provided the bridge loan for.
Q: Mr. Geppi, are you in any bankruptcy proceedings?
A: No.
Q: Is Diamond International Galleries in any bankruptcy proceedings?
A: No, it's not.
MR. HONE: Given it a great deal of thought though, just in time for your motion for summary judgment perhaps.
Which may have helped the family of Montana find settlement with Geppi. Six months previously, The Baltimore Daily Record reported on the foreclosure on Geppi's home;
A representative from Bank of America, the property's lender, placed the opening bid of $2.79 million at an auction held on the Baltimore County Circuit Court's steps Thursday afternoon.

Geppi owed about $3.25 million on the property, according to court records.

…

In 2008, an investigation by The Daily Record showed Geppi's Entertainment Museum went 19 months without making any kind of payment to its landlord and accumulated a debt of more than $700,000 to the state in rent and other fees. Geppi settled the debt in early 2009.

In January 2009, PNC Bank won a $16.4 million judgment against Geppi, according to court records.

That May, Geppi and developer Walter J. Skayhan were sued for defaulting on a $600,000 loan for a planned, mixed-use development in Maine. Geppi and Skayhan guaranteed a loan for their Maine Investment Properties LLC in 2007, and the complaint in the U.S. District Court for Maine alleged MIP owed more than $550,000 on the loan.

In January this year, Westview Center Associates LLC settled a $200,000 dispute over unpaid rent from Geppi and Diamond Cinemas Inc., which operated the Diamond Cinemas Westview for six months in 2008.

Last month, Harbor Bank of Maryland won a $3.5 million judgment against Geppi, according to county court records.

And among those seeking money from Stephen Geppi is wife Melinda, who filed a petition in Baltimore County Circuit Court in February for child support, custody and alimony. Her address listed in the court filing is a different one from the Geppis' estate in Timonium
It is, of course, a year later from the deposition and a year and a half after this report. Diamond Comic Distributors, and associated companies seem to be standing and there's no sign of bankruptcy proceedings. It is however, a warning that much of the comics industry seems to be standing on a knife edge and it would be impossible to believe that the major comic book publishers do not have contingency plans.
---
---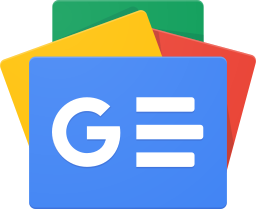 Stay up-to-date and support the site by following Bleeding Cool on Google News today!