Stranger Kids And Stranger Comics – Sebastian A. Jones Goes Untamed At Comikaze Expo
By Cameron Hatheway Sebastian A. Jones is one of the hardest working guys in comics. Founder of Stranger Comics, he's tackled everything from educational kids books (I Am series) to dark twisted fantasy (The Untamed, Dusu) in his epic world of Asunda. At Comikaze Expo this past weekend, he debuted the prototype of his soon-to-be-released hardcover The Untamed that has been 10 years in the making. He took some time to chat with me about what his year has been like, and what the future holds.
Cameron Hatheway: It's been quite the year for Stranger Comics. How are you holding up?
Sebastian A. Jones: I need to sleep, to be honest. Things are good, man! I'm very, very excited. I think that next year we're really going to blow it out of the water, so it gives me great energy to keep truckin' forward.
CH: You've debuted The Untamed prototype hardcover here at Comikaze. What's it like to finally hold that in your hands?
SJ: It's ridiculous. It's absolutely amazing to see 10 years worth of work go into this hardbound book. I'm just really thankful to everybody who has worked on it. My artist, Peter Bergting, Darrell May, Joshua Cozine, my guys have really stuck with me and the proof is in the pudding it just looks really beautiful.
CH: Are you even more motivated now to get out even more stories from the world of Asunda?
SJ: Absolutely. We're working on one with this artist Sheldon Mitchell who has done a lot of stuff with Top Cow, and he's got this project we're doing called Erathune where you see the little girl from The Untamed, Niobe, all grown up with a dwarf, Buxton Stonebeard, and Skarlok Two Hearts, the most hated elf in Asunda.
CH: You recently released I Am Living in 2 Homes, what's next for the I Am book series?
SJ: It's awesome. As a matter of fact, it's called I Am Awesome and it'll be out next year. I'm really, really excited about it. It's very inclusionary, very uplifting, super positive messages, we even have fun superhero references, and it's really more of a play on imagination. We have some other subtle hints attacking other issues, ranging from being teased to adoption, but really overall it's a very, very positive book. Kids not being afraid of the dark, being a friend, learning how to share, it's great.
CH: So there's no limit to the I Am series? It's just whatever comes to your and Garcelle Beauvais' minds? SJ: Absolutely. Just from a very positive reinforcement standpoint. We have a couple other things down the line; we'll probably play in I Am Organic and deal with health stuff, I'm really excited, man. And the books are doing really, really well.
CH: Maybe after the I Am Organic book you can do I Am Tired?
SJ: Yeah, I Am Ready To Go To Bed!
CH: And you also have some prose coming out soon?
SJ: I do. You're the first to hear about it, but I have some prose with Amandla Stenberg, Rue from The Hunger Games and Sleepy Hollow. She is fantastic to work with: huge imagination, big brain, a real young Renaissance lady. She plays the violin, does folk music, just super creative. The prose is based on Niobe, the little girl from The Untamed, and that's the first in the series. I'm also working with Hannibal Tabu from CBR, who does The Buy Pile, and he's doing a series on the Wasso from the Dusu: Path of the Ancient series. Joshua Cozine, my editor, makes his first foray into prose on Essessa, who makes a sneak-appearance in the last issue of The Untamed. She's a Vorkassian Vampire.
CH: You get to play in two different sandboxes: the children's literature and comics through Stranger Kids, and the world of Asunda through Stranger Comics. Do you have a preference on which you play in, or are you just happy to be writing so many different things?
SJ: I'm a dad, and I've done a lot of mischief. So my mischief is exercised in the dark fantasy stuff, and I felt, not to sound all preachy, but a lot of fantasy stories felt very let's-go-save-the-princess-again, various religious motifs, and that's all cool, I love all that stuff, but for me I wanted to make real character-driven stuff like dealing with the loss of a father, loss of a son, betrayal, real vengeance, and cloak it in fantasy. So for me I get to play in my own sin and salvation in fantasy.
Then the kids' books stuff is also salvation, and it's great to be able to release a very playful, innocent side. Because I think we're all very three-dimensional people and in entertainment and culture we get locked into "Oh, you're the rap guy, what kind of rap do you do? You rap like you're from the East Coast," or "Oh you're the jazz guy, are you more Kenny G or Miles Davis?" And sometimes people say "Oh, you do really R-rated fantasy, how can you do kids books?!" I like to get up to mischief and I like to be healed. I think we're all sinners looking for a little bit of redemption at the end of the day. CH: If fans want more updates on the Stranger Kids line or the world of Asunda, where can they find you online?
SJ: You can find our kids books on Stranger Kids, they are on Amazon, they are on Barnes & Noble, both online and in stores. All the dark fantasy stuff is on all the digital platforms, and prints soon to be kicking butt at a local comic book store near you.
CH: By this rate, I'm expecting to see two more hardcovers out of you by this time next year, right?
SJ: Absolutely! Dusu will be in hardcover next year, and I will say we are going to be doing an amazing Kickstarter campaign for The Untamed. Not from a "Oh please help me out!" angle but rather a "I have so much stuff to share, here's an opportunity to get great bonus material that you won't find anywhere else.
CH: Special thanks to Sebastian for taking some time out of his hectic schedule to talk with me all things Stranger Comics during Comikaze Expo.
Cameron Hatheway is a reviewer and the host of Cammy's Comic Corner, an audio podcast. You can check out his I Am a Dork book on Twitter @CamComicCorner.
---
---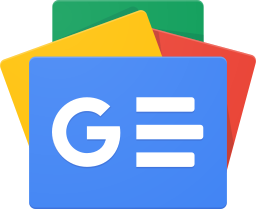 Stay up-to-date and support the site by following Bleeding Cool on Google News today!