Posted in: Comics, Recent Updates | Tagged:
---
The Big DC Meeting Is Finishing
It's 2.30pm in New York City.
The one-on-one interviews with DC and Wildstorm staff have been completed and they're running one big internal meeting about everyone's future. I didn't feel too comfortable running this before that process had at least finished. Imagine the scene from American Beauty, it will have been very uncomfortable for many. And no doubt there will be a fair chunk of leakage tonight and through the weekend.
I'm not going to do names. Let them at least tell their families first.
DC Comics has registered with the New York State Department over removing 80 positions at the company. Already seen as layoffs by some, this includes all the relocated job offers from New York to California.
So this is how it stands at present, at least according to the bi-coastally realigned double-penis scuttlebutt.
DC Direct, will exist going forward with an an increased focus on DC-owned properties rather than any other licensed property. Although probably based on the west coast, staff members are being offered the opportunity to continue their jobs there. Most are expected to take it.
DC Digital is being moved to Burbank, working under Jim Lee, creating new exclusive digital comic books. While the offer to move coasts for the New York digital staff has been offered, most are unlikely to take it, and both New York-based Marvel and Comixology have made approaches already.
Most staff reduction in New York will come from temporary contracts coming to an end. DC has made it a policy to replace outgoing support staff with temporary staff for just this eventuality. New positions will open in Burbank to cover what is now needed over there, but there will be no cross-country moving arrangements for temps to fill them.
Expect a lot of promotions (with increased salaries that accompany such) being offered to staff that both stay and that relocate.. and several press releases to get them all out there. I'm told DC will get a new Executive Editor-In-Chief based in New York – smart money has it being filled by a current DCU editor. Of course smark money was also on one particular person in the DCU losing his job – and he's staying. When this news burbled through, I'm told a lot of other people in the DCU suddenly felt a lot safer.
Not at Vertigo though. I'm told three familiar editorial employees from the imprint have been laid off. At least one should be a very obvious recruitment target for Marvel – and could pull a fair few creators with him.
There's a lot more to know, not least about the sales and marketing team. Bob Wayne is the longest standing institution at the company these days, and the most familiar face to retailers. Where's Wayne?
The bar scene last night was dead, DC people prominent in their abscence, afraid apparently to let anything slip to colleagues and peers after one to many mojitos. Tonight, it may be a very different matter.
As a postscript, landing in my inbox is one further reason why DC editorial may be staying in New York – at least for now, is the physical difficulty of transporting their complete, on-premises film library, worth millions, to Warner's West Coast library facilities. And it would take at least a year for Warner to catalog everything in a way that would make sense to anybody unfamiliar with DC's history…
Say, any cataloguers in New York looking for work?
---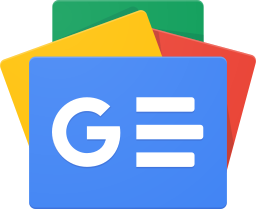 Stay up-to-date and support the site by following Bleeding Cool on Google News today!