Posted in: Recent Updates | Tagged:
---
The Last Days Of Steve Perry This weekend was full of the developing story of the presumed murder of Steve Perry, comic book and animation writer, best known for ThunderCats and Timespirits. That he was reported missing, his van found alongside a nearby human arm, presumed to be Steve's.
The reportage seems clear. That Steve may have been the victim of his two roommates, James and Roxanne, who have been arrested for other charges. One news report has neighbours supposing they attacked Steve for his pain medication. And news that his five year old son has been placed with his mother, is also reported as a positive step, as well as saying that she and Perry had a verbal agreement for custody.
However, I've read a number of e-mails sent by Steve Perry to friends previous to his disappearance that paint a different picture. In the emails, Steve has three main concerns, the money he needs to live day-by-day, his poor health and the restrictions and delayes placed upon him by his health insurance coverage, and his son's wellbeing and the attempts by his son's mother to gain custody.
Steve states that she had attacked him while he was recovering from surgery, was trying to take the house he was living in, and that he would be on the streets in days. He refers to his roommates in mostly positive terms, though he does accuse them of not paying for the cost of utilities. Nevertheless he seems happy for them to babysit Leo. He is much greater fear of his son's mother and her family, and the week before saw police follow a court order to take back his son, only to discover that the grounds for the order didn't apply and that he'd placed an injuction against her.
These e-mails have been made available to the police. And while they may not affect anything, they might at least open up other lines of enquiries as to how Steve met his end.
There is also the possibility that Steve died of natural causes, he was a very sick man and that something truly bizarre happened subsequently. He writes that his recent cancer operation had not been successful, that he needed his bladder removed entirely and that insurance cover was delaying necessary treatment.
If the details of Steve's death aren't horrific enough, there are terribly sad ironies as well. His Timespirits project with Tom Yeates was about to come back into print, and Nat Gertler of About Comics had bought to rights to publish Salimba, the book Perry wrote in the eighties with Paul Chadwick on art. Indeed, Steve used that pay cheque to buy the van that may have seen his death.
Steve Bissette talks more about his friend here and here.
---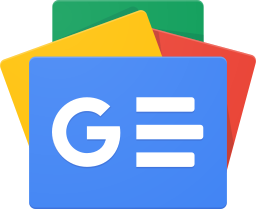 Stay up-to-date and support the site by following Bleeding Cool on Google News today!