Posted in: Recent Updates | Tagged:
---
The Library That Isn't – HTMLComics There are a number of sites, mostly message boards, that post links to all the illegal direct downloadable files for comic books, shortly after the books ship. A number of them have been troubled as action by Marvel and DC has seen the aggregation of download files delayed significantly. Indeed, I've been told by some pirates that they're going to the comic shop again to pick up books on a Wednesday because they won't be able to download them until Monday, and that's just not good enough…
Anyway, where was I? Oh yes. Direct download sites. Mostly they try and keep themselves to themselves, don't advertise much hope not to get noticed. Because once noticed, publishers are obliged to deal with them.
Well, there's one site that is brazen. One site that openly flouts copyright law. And then claims that it is doing no such thing. And I have to say – it is different. It's called HTMLComics. As it states;
Free Comics! Over three hundred thousand free comics to read. Greater depth than ever seen before in any single collection.

Have fun viewing all your favorite comic books on-line with our "html Comic Viewer", and all for free (yes, FREE!). No membership requirements.
But more than that. It states that it is a completely legal site and has created another site, librarylaws.com to back this up, claiming that in fact it is an online comics library and thus free to "lend" out digital comics, as does any library. It states that people are unable to download comics, they can merely read them page by page – and each page is then written over by the next – and they make it deliberately hard to download the comics in question.
I mean, balderdash of course. What counts as a library is very carefully legally defined. This does not fall into that definition. At least not yet. Libraries lend out single paid-for copies of books, which are then returned. Multiple copies are also paid for. Also libraries pay fees for the right to lend out books, and indeed and comics, and those fees are redistributed to all authors with books in print. Work that is photocopied in libraries is covered under fair use, only portions allowed to be copied, and even then payments are made from the library to the publisher. My father, who wrote the science textbook Physics For GCSE in the mid-eighties still gets a variety of odds payments even now.
HTMLComics appears to be making no such payments. Although, as has been pointed out to me, its not like any creators at, say, Marvel, are seeing any payments from the legal downloads of their comics on iPhones, iPads or PCs.
So, no, HTMLComics is not as legally bulletproof as it makes out. But I have to admire its chutzpah.
---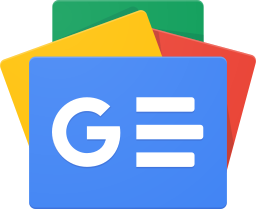 Stay up-to-date and support the site by following Bleeding Cool on Google News today!