Posted in: Comics, Recent Updates | Tagged: Comics, sweden, tintin
---
The Man Who Banned Tintin From A Stockholm Library… For One Day This morning, the Stockholm Library of Culture, the Kulturhuset, announced that it was removing Tintin books from its shelves.
Behrang Miri, in charge of the library's youth sections, said that he'd made the decision because Tintin reflected a "caricature of a colonial perspective." That Africans are stupid, that Arabs sit on flying carpets, that Turks smoke hookahs and the like. He announced that all children's literature, even adult literature, stocked by the library should be reviewed in that light.
It took about a day for the entire policy to be reversed and the books returned to the shelves after the predictable media and social networking furore.
Fredrik Strömberg, chairman of the Swedish Comics Association, was quoted saying that "I do not think you should censor that way, kids are smarter than that. One should rather emphasize and talk about the nonsense we have done, rather than hide them, then we will just repeat our mistakes"
While Niclas Lindberg, Secretary General of the Swedish Library Association, thought it was a strange move from a library with a mission to provide free access to information and knowledge.
Kulturhuset head Eric Sjostrom then reversed the decision, with Behrang Miri publicly regretting his decision. Miri stated "I wanted to lift a contribution to the debate about discrimination issues, but now realize that it is wrong to take away literature". Sjostrom supported his decision, saying that "The issues of discrimination, equality and standards continue to be debated and discussed. Behrang Miri is employed as artistic director for children and young people for the whole of Culture with an explicit mandate to develop the artistic content. His mission to work clearly with discrimination issues I fully support,"
Tintin has caused a number of similar issues recently, especially the portrayal of Africans in Tintin In The Congo, though this and other works were revisited and amended by Herge later in his life. ---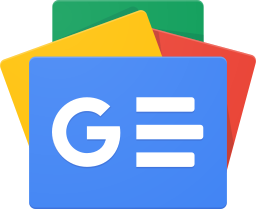 Stay up-to-date and support the site by following Bleeding Cool on Google News today!