The Nature Of X-Men Schism, With Generation Hope (SPOILERS)
X-Men Schism #3 by Jason Aaron and Daniel Acuña, and Generation Hope #10 by Kieron Gillen and Tim Seeley are published today.
Now, there will be spoilers. I'm sorry but that's the way things are. But before you close your eyes, running towards your X-Men comics, going "la la la la la", I'd like to recommend you read X-Men Schism #3 before Generation Hope #10. I think it works better that way, though the narratives do hop around each other a few times.
And the faultline which Schism may revolve around looks like it may have just shown its ankle.
***SPOILERS***SPOILERS***SPOILERS***SPOILERS***SPOILERS***SPOILERS***SPOILERS***SPOILERS****
Okay, not quite spoilers, really, but first I want to give a shout out to the new Tiny Hellfire Club, pre-pubescent gangsters, involved in gun running, interstellar warfare, bad science and assassination. Which makes their role in the events of Schism #2 far more comprehensible. Indeed., this "Months" ago page could have been better used… months ago. We didn't get intrigue, we got confusion. Anyway it's here now. The kids-taking-on-the-adults is a tale as old as time, but it's so much more fun when the kids are the bad guys. It's silly and scary at the same time. – and parent will know the iron selfish will of a kid that won't take no for an answer. There's definitely a world conqueror lurking right there.
Okay, now proper spoilers.
***PROPER SPOILERS***PROPER SPOILERS***PROPER SPOILERS***PROPER SPOILERS***PROPER SPOILERS***SPOILERS***SPOILERS****
But during the ensuing fight, there is a scene with Oya, one of the Five Lights of Generation Hope, with power over extreme temperature. And, as the X-Men are taken down and innocent people are about to die, listen to Scott Summers, who basically gives her carte blanche to do what she wants. And we know exactly what that means.
From X-Men: Schism From Generation Hope. From X-Men Schism.
From Generation Hope. An innocent has been turned into a killer and can never go back, at Cyclops' acquiescence.
We knew there were theoretical and philosophical differences between the two parties in the X-Men that would lead to the Schism between the two. Looks like it may have just received its emotional touchpaper….

Comics courtesy of Orbital Comics, London.
On Thursday, comedian Rob Deb will be previewing his Camden Fringe stand-up show at Orbital, starting at 8pm.
From Friday, Orbital will be playing host to an exhibition of original artwork from the comics section of the excellent free music mag Stool Pigeon. Orbital will be hosting a party this Friday from 7.30pm, with live music from Babak Ganjei (Wet Paint) and DJ sets from Stool Pigeon, No Pain In Pop and Krent Able.
On Friday Orbital also begins their Self Portraits gallery show with work from Adam Cadwell, Dan Berry, Dan White, David Hine,David O'Connel, Edward Ross, Ellen Lindner,Gareth Brookes, Garry Leach, Gary Erskine, Joe Decie, Josceline Fenton, Julia Homersham,Kristyna Baczynski, Luke Pearson, Mark Stafford,Paul Rainey, Philippa Rice, Richard Cowdry, Rufus Dayglo, Sammy Borras, Shaky Kane, Thorsten Sideboard, Timothy Winchester and Tom Humberstone.
And on Saturday, Dan Slott will be signing at Orbital from 5pm, including the Orbital shop variuant of Amazing Spider-Man #666.
---
---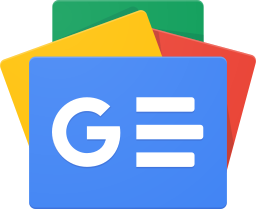 Stay up-to-date and support the site by following Bleeding Cool on Google News today!