The Retconning Of Batgirl In Today's Secret Origins #10 (UPDATE)
It's already sold out and gone to second print a retailers rushed to get extra copies after the importance of today's Secret Origins #10 to those who both enjoy the current Batgirl comic, those who preferred the Gail Simone New 52 Batgirl and those who preferred the Oracle Barbara Gordon, was highlighted.

UPDATE: Though we may all have it wrong, as writer Cameron Stewart tweeted,
The original piece continues below.
The last issue of Batgirl had a Barbara Gordon thinking she was losing her mind, that maybe she had some form of split personality, acting against herself, plotting against herself and generally destroying her life. But we started to get an inkling of what was going on. And mind-issue elements of Hooq were foreshadowed…. And problems with Barbara's academic algorithm… Finally gave her the revelation she needed. An AI based on her own mind causing all the problems. And a confrontation with a screen version of herself. So what do we have? An AI version of Barbara Gordon looking to take down Batgirl? Or something more?
Secret Origins #10 gives us a few more clues. We see a moment when her mind was scanned as part of her still-mysterious recovery from her spine being shattered.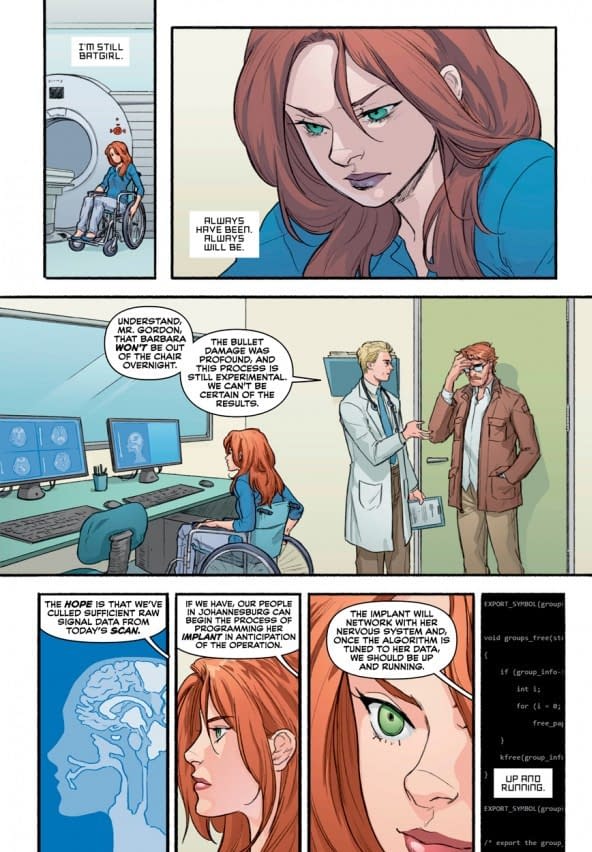 And how that brain scan was used in Barbara's crime-solving algorithms. Note the lettering on the first person captions however. Who is narrating this? It seems like Barbara but then something happens to that narration… And the captions get blocky extras, as in the speech balloon in last week's Batgirl. And then a look at the New 52 history of Batgirl. And a little existential panic. Is this just a brain scan of Barbara Gordon? Or is it to all intents and purposes Barbara Gordon? Is it a backup of Barbara in the body of Batgirl? How exactly was her body healed?
Iron Man gave us a similar plot, with Tony Stark able to reboot himself from a backup.
Could this give us two Barbara Gordon? A Batgirl and an Oracle? And satisfying both fanbases simultaneously? And is a Batgirl-Verse in our future?
Secret Origins doesn't give us all the answers. But it gives us plenty of questions. And a look to the next issue of Batgirl to reveal who exactly in who's body, who counts as the real Barbara Gordon and exactly what is to be done with Frankie…
What do you think?
Comics courtesy of Orbital Comics, London. With a Kickstarter launch party and private view for their Beast Wagon exhibition this Friday, featuring original artwork and preview pages from the Owen Michael Johnson and John Pearson comic, with work from Steve White, Iain Laurie & Conor Boyle.
---
---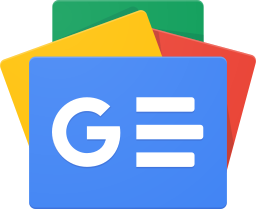 Stay up-to-date and support the site by following Bleeding Cool on Google News today!