The Spoilery Titles Of Marvel/Netflix's Iron Fist Episodes, Who Directed Them, And Why The DVD Will Be 18 Rated In The UK The BBFC, Britain's government-appointed film censorship board (no first amendment here) has been rating and grading episodes of the upcoming Marvel Netflix series Iron Fist. And in doing so, revealed a number of director credits, episode titles and even content issues.
All the episodes are rated 15, for strong violence, which means they cannot be sold to anyone under 15 – except for episode 11 directed by Deborah Chow which gets a mere 12 rating – and episode 7 directed by Farren Blackburn – which gets an 18 rating, for strong bloody violence. Because of that episode, when the whole thing is sold as a package, as in a DVD box set, the entire set will have to be rated 18 – something that the network TV series Angel fell foul of, due to scenes of strangulation, considered to have imitative potential from a younger audience.
The BBFC has a reputation for being far harsher towards martial arts scenes with weaponry, than say the USA's MPAA, specifically with scenes revolving around the use of flying stars, nunchucks and the like, for their imitative behaviour.
The named directors so far are John Dahl, Tom Shankland, Uta Briesewitz, Farren Blackburn, Kevin Tancharoen, Deborah Chow and Stephen Surjik.
Here are the numbered episodes they'll be directing, with episode titles where available.
Episode 1, Snow Gives Way directed by John Dahl
Episode 2, Shadow Hawk Takes Flight directed by John Dahl
Episode 3, Rolling Thunder Cannon Punch directed by Tom Shankland
Episode 4, Eight Diagram Dragon Palm directed by unknown
Episode 5, Under Leaf Pluck Lotus- directed by Uta Briesewitz
Episode 6, Immortal Emerges From Cave directed by unknown.
Episode 7, Felling With Tree Routes directed by Farren Blackburn (18 for strong bloody violence)
Episode 8, The Blessing Of Many Fractures – directed by Kevin Tancharoen
Episode 9, The Mistress Of All Agonies directed by Jet Wilkinson
Episode 10, unknown
Episode 11, Lead Horse Back To Stable directed by Deborah Chow (12 for mild violence)
Episode 12, unknown
Episode 13, Dragon Plays With Fire directed by Stephen Surjik
---
---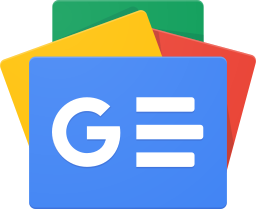 Stay up-to-date and support the site by following Bleeding Cool on Google News today!