Posted in: Comics, Recent Updates | Tagged: 4, british, Comics, real life super heroes, real life superheroes, rlsh, tv
---
The Superhero With Irritable Bowel Syndrome
Tonight on Channel 4 in Britain, a documentary The Superheroes Of Suburbia made by Christian Watt looked at British real life superheroes and found, as with all superheroes, their Achilles heel.
Or in one case, his Achilles digestive system.
Will, who works in finance, in sleepy south coastal town of Torquay's only real life superhero, the Dark Spartan. Julie, Will's wife on being told of his extra-curricular activities. "I wasn't that surprised, I've heard worse from him to be honest." He's spending every weekend looking for crime, but has not stopped any crimes yet. While looking at Will's psychological issues, we also discover he's looking for a sidekick. He potentially finds one in Black Void, from a nearby town, a comic shop worker who says he has some staff wielding skills but basically looks like he's just chucking his stick about. And, yes, has irritable bowel syndrome. But it's not just the south coast.
"I saved a baby from a burning building… I stopped a car thief… I brought down a drugs rg… in a couple of years that's what I'd like to say I've done." Three weeks a superhero, Kieron, 17, of Billingham in the North East of England, posing as Noir, gets some training, and gets his inspiration from comics. Although he does have difficulty talking to people, and has a panic attack before trying to talk to people about a street mugging.
Then there's Ken, ex-soldier, living in Yeovil in Somerset, going by the name of The Shadow, in a ninja costume actually seems to get stuck in, headbutting car thieves and seems to have a particular beef with local boy racers. And he makes his plans to defeat them with toy cars and toy soldiers. The film followed his plan through to confrontation with the boy racers. But sadly they don't show up. So Ken shows the documentary maker what he would have done, with smoke bombs and bursting from bushes.
British people, or those of you with the technology to fake a UK IP address, can watch the show right here. You really should.
---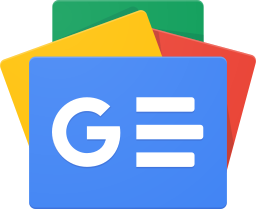 Stay up-to-date and support the site by following Bleeding Cool on Google News today!