Ah.. Nine Worlds – the only show I can anticipate ever hearing one person explain, in public, to two others about A/B/O slashfic. And how it brings new meaning to the phrase 'get knotted'. No, you google it.
The rain has hemmed us in a little today – which is probably good news for the kids.
I've been made aware that there is a bee hive on the terrace outside the kids area. Bees mind their own business unless they feel threatened, so if you can keep an eye on kids while on the terrace and make sure they don't interact with the hive, that'd bee great. #nineworlds

— Nine Worlds Kids (@9W_Kids) August 6, 2018
But a smoke is always a smoke.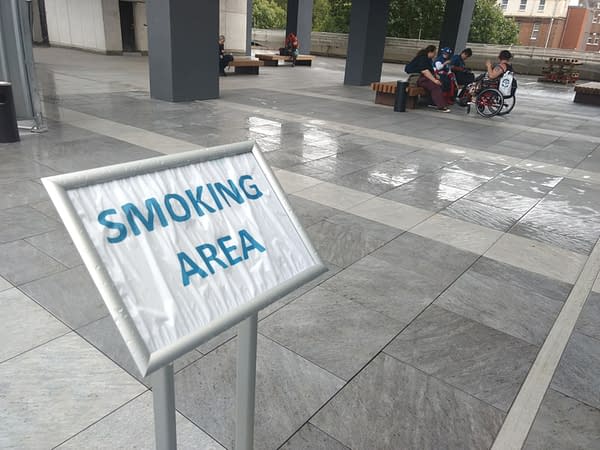 And I think the sun is just coming out… maybe we'll see you here over the weekend? Just been in a fascinating panel on Bioware sexuality which I am sure to write up later. Here's a look at some of the vendors they have on display today.
Enjoyed this article? Share it!