Monday, December 9th in New York
The seventieth meeting of the NY Comics & Picture-story Symposium will be held on Monday, December 9, 2013 at 7:00 PM at Parsons The New School, 2 West 13th Street, in the Bark Room (off the lobby). Free and open to the public. The presentation will be R. Sikoryak on the history of adapting literature into comics.
"Throughout the last century, many cartoonists have adapted classic novels and plays; I'll discuss the history of these reinterpretations, with images from over 100 years of comic strips, comic books, and graphic novels. They are by turns respectful, hilarious, and revelatory. Perhaps the most famous attempts were made in the 1940′s Classics Illustrated series, but there have been many inventive and exhilarating comics adaptations published, from the "Minute Movies" comic strip of the 1910′s to the many ambitious books of today." — Bob Sikoryak
R. Sikoryak is the author of Masterpiece Comics (Drawn & Quarterly). He's drawn for The Onion, The New Yorker, GQ, MAD, SpongeBob Comics, and Nickelodeon Magazine, among many other publications, as well as the TV series The Daily Show with Jon Stewart. He's done storyboards and design work for Augenblick Studios on their animated projects Ugly Americans, the SNL Midnight Snack shorts, and the upcoming Zoolander. He teaches in the Parsons Illustration Department and at the Center for Cartoon Studies, and he hosts the live cartoon slide show series Carousel. Wednesday, December 11th in New York
A Very Special Star Wars Minute, Star Wars Holiday Special Live! will be held at the Parkside Lounge at 317 East Houston, New York from 7-9PM, hosted by Alex Robinson and Pete The Retailer who will "analyze, scrutinize and celebrate the Star Wars Holiday Special" for your geek pleasure. This is hosted by Star Wars Minute: The Podcast. Friday, December 13th in Philadelphia
An Evening with Chris Claremont at PhilaMOCA will feature a screening of the new Sequart documentary, Comics in Focus: Chris Claremont's X-Men at 8PM. PhilaMOCA and Locust Moon Comics present the Philadelphia Premiere of the new documentary and
Chris Claremont will be in attendance for a post-screening Q&A. PhilaMOCA is located at 531 N 12th St., Philadelphia, Pennsylvania. You can get tickets here.
Saturday, December 14th in New York
Pro Wrestling Legend, Mick Foley will be signing at Midtown Comics Downtown for his new comic, WWE® Superstars #1 at 1pm. This is a limited capacity event for fans who purchase WWE® Superstars #1. Midtown Comics Downtown is located at 64 Fulton Street, New York.

Saturday, December 14th in New York
The Morbid Anatomy Annual Holiday Fair will run from 12-6PM at the Observatory in Brooklyn, NY at 543 Union Street #1E. The fair will be serving alternative holiday needs including taxidermy galore, artful bones, Krampus cards, unusual antiques, odd edibles, obscure books, abject housewares and assorted curiosities. There will also be Morbid Anatomy Museum swag, and vendors include Ryan Matthew Cohn of Science Channel's Oddities; Morbid Anatomy Taxidermists in Residence Divya Does Taxidermy and Katie Innamorato; and artists Nicholas Kahn, Sarah Falkner, Rebeca Olguín, Elizabeth New, and Mark Moritat Splatter.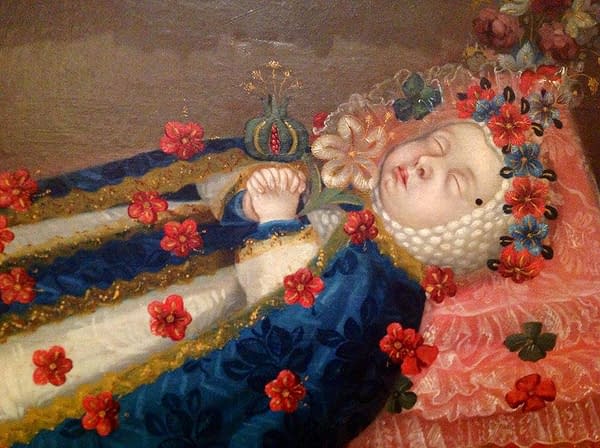 Sunday, December 15th in Philadelphia
The Renegade Independent Arts and Crafts Fair will be running from 11-7PM at Dirty Frank's at 347 South 13th Street, Philadelphia, Pennsylvania. Street Tails Animal Rescue will be hosting the holiday craft fair. A small portion of the proceeds earned by vendors will be donated to Street Tails. There is no entry fee and no table fee. There will be handcrafted prints, jewelry, ceramics, photography, knitting, and all hand-made things. There will be beverages and snacks for vendors and attendees alike. This is a pet friendly event. Enjoyed this article? Share it!