Posted in: Recent Updates | Tagged:
---
Thinking About Mark Millar's CLiNT Magazine
Bleeding Cool broke the news earlier today about a new British anthology magazine featuring Mark Millar and John Romita Jr's Kick Ass 2: Balls To The Wall, Jonathan Ross and Tomy Lee Edwards' Turf and an as-yet-unnamed, un-collaborator confirmed comic by Frankie Boyle, published with Titan Magazines.
CLiNT.
Much has been made of the innuendo present in the name. Aside from the whole Clint Eastwood coolness association, one could see how such a logo of a magazine might look…

Which brings to mind both the existing SFX magazine and the fictional Sugar Ape from Nathan Barley.
As has been mentioned muchly, "CLINT" was anecdotally a character name shied away from by sixties comic book editors as, under a blotchy printing presses, the L and the I could blur together terribly easily. Indeed, during his Sonic The Hedgehog writing days, Mark states he introduced the character Flicking Clint (though I'll be buggered if I can find reference to him now – though Mark would introduce Green Lantern character Ares Bandet at a later date)
Kevin O'Neill even makes the same joke in League Of Extraordinary Gentlemen: The Black Dossier.
Some people have got a little annoyed at Mark Millar's statement
but what really excites me is the gap I see in the UK market at the moment. There are absolutely no comic-books aimed at 16-30 year old guys
as seemingly ignoring 2000AD and Judge Dredd Megazine. However, their sales are relatively low, especially these days, and have more of strong grip on a niche audience than a mainstream-looking market.
And of course, there's Viz Comic, which is very much aimed at that 16-20 male market and sells around 80,000 copies an issue in the UK. Which is pretty much mainstream whichever way you look at it. CLiNT looks like it will be a different beast though, with Turf, Kick-Ass and more.
I've been reminded of Deadline, the comic music magazine that spawned Tank Girl, Wired World, Hugo Tate and more – but as has been pointed out to me, this could be more like Blast! which debuted Warren Ellis; first work, Lazarus Churchyard.
But yes, for ages I've thought that there was something between 2000AD and the men's mags like Loaded that could be attempted. I know that the likes of Dennis Publishing have looked into it with no joy. However, with some celebrity names to give it a bit of oomph, this should be a welcome addition to the newsagent rack, Although, depending how that logo is designed, they might have to rack it quite high up.
And whatever you think of the man, a magazine edited by Mark Millar is bound to get attention. Odds are a few Brits will be asked to bring some copies over for the later conventions this year. The BBC is running with the Jonathan Ross/Frankie Boyle headline, expect a lot more of that.
The website http://www.clintmag.com was registered at the end of April, so I suggest you keep an eye in that direction too…
---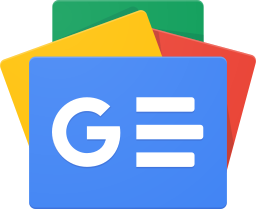 Stay up-to-date and support the site by following Bleeding Cool on Google News today!