'This Isn't What It Looks Like' – Preview OGN Heart In A Box From Kelly Thompson & Meredith McClaren
I've been looking forward to this OGN arriving for some time from Dark Horse and now the wait's nearly over–it'll be in shops next Wednesday on September 16th. Heart in a Box is written by Kelly Thompson of Jem and the Holograms from IDW and illustrated by Meredith McClaren. The premise is that a girl, Emma, wishes away her heart and a stranger grants her wish. She finds, of course, that this is a curse and not a blessing and has to reunite the seven fragments of her heart. The idea behind the book reminds me of many of my favorite folk tales and even a little bit of some of the folktale elements of Hellboy. The artwork looks gorgeous, too. Here's a preview of what's in store for Heart in a Box: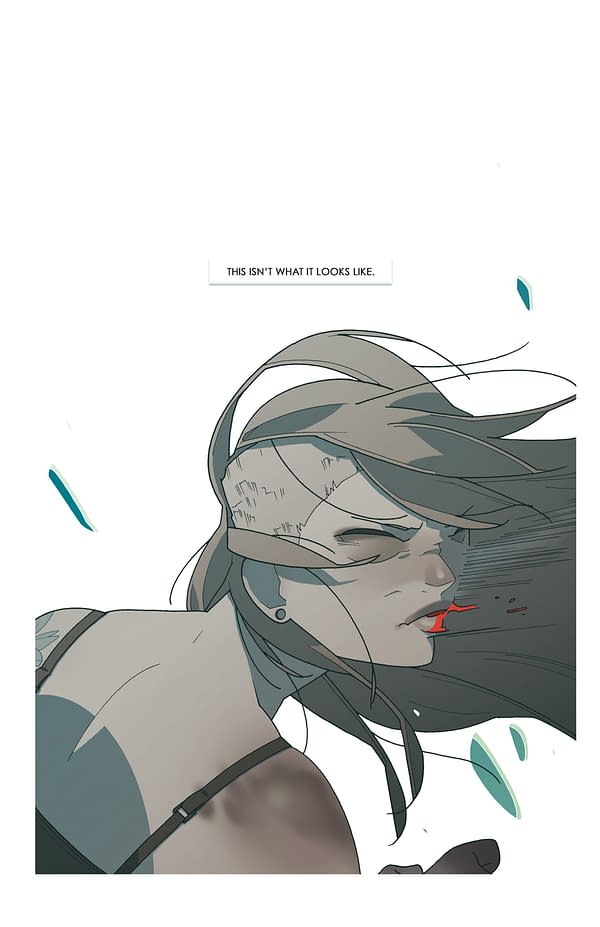 Heart in a Box is an original graphic novel that will retail at $14.99 and you'll find it available on Sept. 16th.