 Green Lantern, Huntress and Lady Blackhawk. The love that dare not speak its name, without a bottle of brandy. And, if not a torn-in-half-internet, a slightly roughed up one.
This page from Justice League: Cry For Justice #2 by James Robinson and Mauro Cascioli was previewed on the DC Comics blog The Source,
Have to say, first time I saw it, i thought it was one of those relettered comic books done for humourous and shock effect.
The DC boards kicked it off with BrettC saying:
This is complete and utter cr@p. Having dissed Black Canary last issue, Robinson… now seems determined to have all the Birds of Prey reduced to little bits of fluff for the mean green sex machines!
Though more people thereseemed bothered by the possibility that Batman and Green Lantern didn't get along.
Munch on Penny Arcade adds;
It's more that Robinson decided to take two characters from one of DC's very few girl-friendly books, and then allude to how Hal "I'm Hal Fucking Jordan Bitches" Jordan had a threesome with them, just for the sake of a throwaway joke, despite that it would be pretty out of character for either of them.
Stealmyluck on the Dwayne McDuffie boards says;
That's just classy Mr. Robinson. Make Hal seem cooler by by making Huntress and Lady Blackhawk slutty. Awesome. Why not have Hal in a threesome with another man? That would have been far more entertaining and realistic seeing his hard on for Green Arrow. Or the other way around for that matter. How does this shit get passed editorial? Gails gotta LOVE this
But Gail Simone, longstanding Birds Of Prey writer, takes a longer and more considered view, saying;
I could see Lady Blackhawk, actually. Two pilots having some sexy fun, okay, I get that.

But I hate to see Huntress get branded as a slut again. The whole point of the Josh story was for her to realize she deserved better.

And I can't see them doing a threesome, that affects their friendship, and the Birds were ALREADY one of the very few books about female friendship which is so fucking rare in comics it might as well be moonbeans captured in mason jars. Not that friends can't have sex, but once again, this is all about the man, and "Well played, sir" is just, ugh.

I love James Robinson. But I really feel like most writers of mainstream comics get the sex thing all wrong over and over. It's all wink wink nudge nudge and women as trophies and thumbs up and it seems so weird and off-character to me.

But I haven't read it in context and I'm just the dumb girl anyway.

But James Robinson is a great writer, he's never written anything I didn't enjoy in comics and I still think [Golden] Age is an underrated classic. Maybe I'm reading it wrong. But it does feel weird that people can read bop and still come away with the impression that THAT Huntress and THAT Lady Blackhawk would get drunk and be someone's sad Penthouse fantasy.

It just shows again that Bop was an important book for a lot of reasons and its absence is keenly felt in the portrayal of female characters in the DCU. Not my bop specifically, just the book overall.
And me? I just want to know if he kept his power ring on.
---
---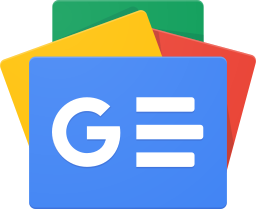 Stay up-to-date and support the site by following Bleeding Cool on Google News today!