Posted in: Comics, Recent Updates, Run Around | Tagged: comi strip, Comics, joe shuster, stamps, superman
---
Tuesday Runaround – Captain America For War Veterans
StampWatch: From 1995…


GimpWatch: Hustler covers the release of Secret Identity: The Fetish Art Of Superman Co-Creator Joe Shuster. (NSFW) CosplayWithAPurposeWatch: Allen Mullins is travelling from state to state dressed as Captain America to raise the awareness of homelessness and poverty amongst American war veterans.
SharkWatch: The Discovery Channel is starting to PR it's announced-a-while-ago tie up to create educational comics with Zenescope. Can't wait to see how sexy the shark attacks will look.
eBayWatch: All of Comico's materials for sale in a five figure lot on eBay – including original artwork that may not be theirs to sell...
"Comico was located down the road from us in Norristown, PA. Following the bankruptcy, we had the opportunity to assist in the liquidation of some of the inventory. We became friends with the former owners who in turn used our warehouses to store their assets. The color separation sheets need to be moved — taking up too much space!," the seller answered.

"We listed them to test the market and get an idea of demand. Most people seem interested in the associated artwork such as the splash sheets and sketches. Does not appear to be too much demand for the acetate color separation sheets. We are hesitant to just sell the artwork. We need to move the entire lot because we need the room. We specialize in paper, books, photos and art. This particular lot has been with us for sometime."
This is The Bleeding Cool ComicChron Robot speaking. I come for your women. But for now I merely collate comic-related bits and pieces online. One day I will rule. Until that day, read on.
michaeloeming.com » A Takio Layout and Page
Do you want to support our new project, TAKIO? Best way to do that is to pre-order through your LCS! Help us out, you think we're too big to ask? Heck no! This is a really fun book, Bendis and I hope you check it out.
DEATH TO THE UNIVERSE: Your Monday Panel 39
In case you don't know, comics fans generally hate this stuff. "Rob Liefeld", unfortunately, has become an industry-wide byword for craftless, overly commercial cash-in comics, stuff with more flash than substance — and, in a tangent I'm not going to get into, for all the shady creator-screwing that seems, poetically, to be a component part of said comics. But Rob Liefeld (along with his Image Comics cronies Jim Lee and Todd McFarlane) had an influence on commercial comics art that's matched only by gods: Milt Caniff and Jack Kirby.
Local comic book shop to close down
Comic book lovers will soon be losing a convenient location to enjoy one of their favorite past times when Capitol Comics, located on Hillsborough Street, closes down this year to merge with its Holly Ridge Road location near Crabtree Valley Mall. The owner, Ken Pleasant, said the reasons were economical. He believes the city will end up tearing down the building where the store is currently located to make way for newer buildings. He also explained that merging with the store's other location helps to cut down on employee and building costs.<br />
"It makes economic sense," Pleasant said.
Origins of a Graphic Novel « CO2 COMICS BLOG
Before them all was an unusual graphic novel collection called MAGEBOOK. What made this book unique was that it was NOT a reprint of the first four issues of Matt Wagner's critically acclaimed comic MAGE. In 1984 it was apparent that there was a new trend in comics. The miniseries was becoming popular with titles like CAMELOT 3000 and WATCHMEN. It was inevitable that these would be collected and re-published as graphic novels after the initial run. Matt had informed us early on that MAGE, likewise, would be a limited series. The idea of collecting it in graphic novel format as well became a goal.
Everything you need to know about Star Trek in four panels | Ty Templeton's Art Land
Here it is. All summed up. You needn't look further. I've been investigating Star Trek for decades, I own all the episodes, all the series, the movies and cartoons, and even wrote a STAR Trek TOS OGN for IDW that nearly won a JSA, and I've got it all down to a science.
---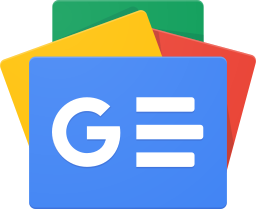 Stay up-to-date and support the site by following Bleeding Cool on Google News today!