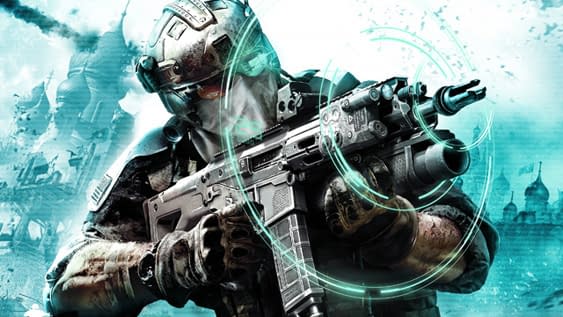 Patrick Dane writes for Bleeding Cool
As we all know, video game movies don't tend to turn out all that great so a games company finally stepping up to produce their own pictures and protect the originals' integrity always seemed like an inevitability. I just never assumed it would be Ubisoft to take the leap.
While Assassin's Creed and Splinter Cell could be big draws for the company,* I think it may be tougher to adapt some of their other franchises to the screen. It won't, of course, stop them trying.
The head of Ubisoft Motion Pictures, Jean-Julien Baronnet, has told the LA Times that he is putting together a pitch to studios for a Ghost Recon movie.
In case you didn't know, Ghost Recon used to be a pretty decent game series about military special-ops developed by Red Storm Entertainment and their co-owner, and Jack Ryan's creator, Tom Clancy. However, over the last 7 or 8 years, Ghost Recon has fallen behind several other games featuring 'realistic' military gameplay.
This adaptation confuses me a touch. There is little that is iconic or even standout about Ghost Recon or its setting of a 'realistic' military setting. There's not too much here which would set this apart from any other modern day war movie, and if Call of Duty, Battlefield and Medal of Honor all got set up for their own big screen adaptions, anything that ultimately distinguishes them would come from the screenplay and not the original games.
More immediately recognisable are the Rabbids, Rayman's nemeses. Barronet confirmed that plans are afoot for those fellas to get their own TV show – as we first reported in 2010.
*Both of which already have adaptions in the works.
Enjoyed this article? Share it!