Posted in: AMC, Fear The Walking Dead, Recent Updates, Trailer, TV, Walking Dead | Tagged: aaron, andrew lincoln, anne, bleeding cool, cable, Daryl, Daryl Dixon, drama, Enid, ezekiel, Gabriel, georgie, gun n roses, horror, Jadis, Jayne Atkinsonre, jeffrey dean morgan, jesus, john lennon, Katelyn Nacon, King Ezekiel, Lauren Cohan, maggie, morrison, negan, norman reedus, pollyanna mcintosh, rick, Rick Grimes, robert kirkman, Ross Marquand, season 9, seth gilliam, skybound, skybound entertainment, streaming, television, terror, The Walking Dead, Tom Payne, tv, TWD, walkers, zombies
---
The Walking Dead Season 9 Updates: Road Trips, Resentment, Maggie's Baby, and Guns N' Roses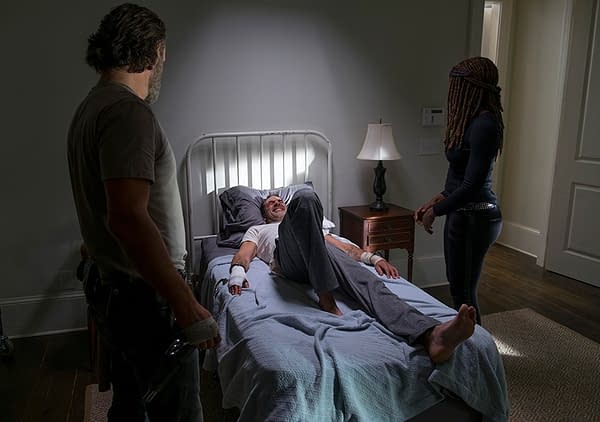 Even though we're still three months away from the expected season 9 premiere of AMC's The Walking Dead, it's never too early to see if we can get our hands on as much inside knowledge on the upcoming season as possible. Between social media, conventions/fan events, interviews, set visits, and anyone with a decent camera and some time to spend in and around the Atlanta area, there are ways to get information — and usually the obvious ones are the ones we end up finding last.
Case in point? The Walking Dead creator Robert Kirkman's multimedia entertainment company (and home of the series) Skybound Entertainment hosts a weekly "mailbag" where they address a number of questions about their projects; and to no one's surprise, they're starting to talk a lot about The Walking Dead season 9. So in the interest of keeping you — The Walking Dead fan — as well informed and impressive-sounding as possible, here's a look back at last week's mailbag from Skybound's Johnny O'Dell: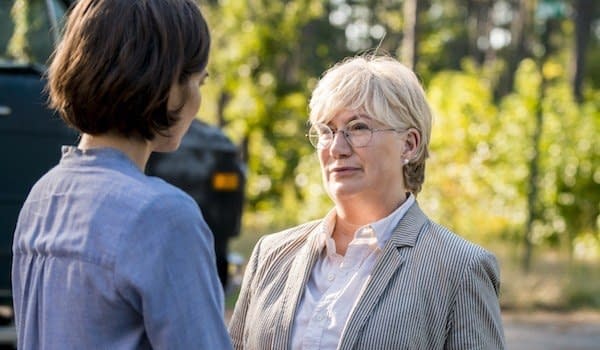 ● As we've seen online from set pics, Maggie (Lauren Cohan) is definitely putting Georgie's (Jayne Atkinsonre) building plans to good use but not all of the communities will be back up and running when the series returns — and some will experience more growth than others.
● While there will be a much greater emphasis on rebuilding and societal conflict in season 9 as opposed to what we've seen the previous two seasons, it also looks like a number of main characters will be travelling a lot more next season.
● Rick (Andrew Lincoln) will "face a lot of challenges" in what's expected to be the actor's final season, and that the resentment Maggie, Daryl (Norman Reedus), and Jesus (Tom Payne) feel towards his decision to spare Negan (Jeffrey Dean Morgan) will "cause problems" for Rick.
● The television version of King Ezekiel (Khary Payton) will diverge from his comic book counterpart in the ninth season; though some similarities will remain, viewers should be prepared to "be in for some surprises."
● We also got some ominous-sounding teaser responses to several topics, including: what's going on with Maggie's baby ("You'll see."); Aaron (Ross Marquand) and Enid (Katelyn Nacon) spending more screen time together ("In a way, yes."); who helps Jadis-now-Anne (Pollyanna McIntosh) transition to the new community ("Father Gabriel, surprisingly enough. And let's get in the habit of referring to Jadis by her given name, Anne."); and will we find learn more about the mysterious helicopter ("You absolutely will.").
● When asked for a hint about the upcoming season, "time" was the one-word response that looks to play an important role in the big storylines.
● Finally, if The Walking Dead Season 9 was a song then it would be a mashup of 'Brand New Day' by Morrison; 'Just Like Starting Over' by John Lennon; and "Live and Let Die" by Guns 'N Roses — so start analyzing those lyrics now before The Walking Dead's anticipated October 2018 return to AMC.
---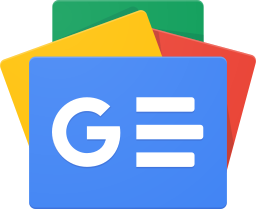 Stay up-to-date and support the site by following Bleeding Cool on Google News today!