What's Happening With Doomsday Clock Hardcover?
The hardcover collection of Doomsday Clock, the unauthorized sequel to Watchmen by Geoff Johns and Gary Frank, is due for November. It is even possible the three remaining issues of the series will be published before then.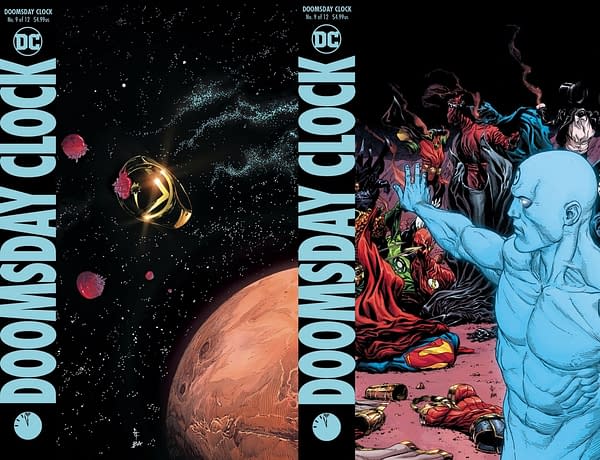 But it seems that the existence of the volume in question is currently in an undeterminable state.
For example, the Amazon listing for the Doomsday Clock hardcover is very much there– cover not final- for November 26th. Almost one week after Alan Moore's 66th birthday…
It's also there on Penguin Random House's listing.
Over on Edelweiss, where this link used to go directly to the same listing… it's gone. Vanished. Like it was never there.