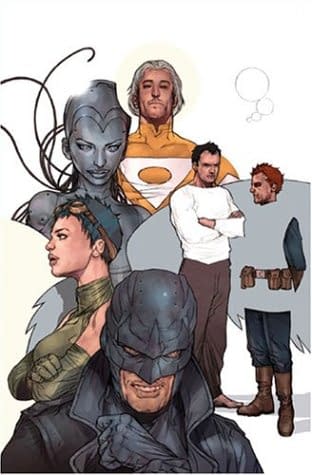 John Ridley is a rather hot writer right now.
His Oscar last night for Best Adapted Screenplay for 12 Years A Slave is only the tip of the iceberg.
He just wrote and directed All Is By My Side, the Jimi Hendrix biopic. He rewrote the new Ben-Hur movie, and ABC have green-lit the pilot for a new crime drama American Crime centred on a racially-charged murder case and trial, that he'll write and executive produce. And he's developing the a film based on the 1992 LA riots.
But once upon a time, John Ridley wrote comic books. With three Wildstorm books to his name, The Authority: Human On The Inside from 2004, Razor's Edge: Warblade and an original series, The American Way.
Oh and he wrote an episode of Static Shock too.
Maybe one day, if we're very good, we'll be able to invite him back?
Enjoyed this article? Share it!