Why Cover Credits And Royalties For Colorists Should Matter – Rico Renzi Speaks Out
By Devon Sanders
Recently, artist Yanick Paquette drew attention to the fact that certain publishers don't pay any sort of royalty or give cover credits to some of comics' most important and hardest working creative, its colorists, and we covered it here at Bleeding Cool.
I reached out to one of the medium's best, Rico Renzi, colorist of Vertigo's FBP and Scholastic Graphix's Dogs of War, for his opinion on why cover credits and royalties to the colorists matters. Rico Renzi said:
Thanks for asking Devon! This is an important subject to me but I'm biased.

Cover credit is easy and should be the standard on all comic books. The colorist helped make the art look the way it does and should be recognized accordingly.

Artists generally don't work in comics for the money. It's for the creative freedom and the credit. It's why animators and filmmakers want to make comics. The ability to create something more pure and to have your name on the thing you made or helped make.

Royalties is trickier. I guess royalty implies ownership. Some people don't like to share that on a creator-to-creator level so you can see why it would be even harder to convince a corporation that it should be standard.

Maybe we should call it sales incentives or points. If something catches on and starts selling like crazy or gets adapted for videogames, TV or movies, the creative team who laid the groundwork for that IP should be rewarded. I can only speak for myself, as a colorist, I bring something unique to the table. My work is going to influence the look of what comes after. If something is successful (most things are not), everyone should reap the benefits for the creativity, time and hard work they put into a project.
Currently, comics' biggest publisher Marvel Comics does give proper cover credit and royalties to colorists but publisher DC Comics doesn't with Paquette pointing this out as one of the reasons DC has problems retaining top coloring talent.
So, what do you think? Should colorists receive cover credit and royalties for their creative contributions?
We'd be especially interested in hearing from artists and particularly colorists.
Devon Sanders wants to ride a shark someday like Aquaman. Wish him luck on Twitter at @devonsanders.
---
---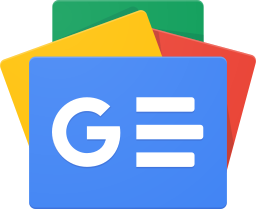 Stay up-to-date and support the site by following Bleeding Cool on Google News today!