Why Frankie Boyle's Comic Is So Much Better Than His Comedy Frankie Boyle, author of Rex Royd in CLiNT, and famed British stand up comedian is in trouble in the UK, for a joke he made about glamour model Jordan's obese, blind, disabled young son, Harvey.
In his new "no limits" TV show Frankie Boyle's Tramadol Nights on Channel 4, as part of a standup set he stated;
"Apparently Jordan and Peter Andre are fighting each other over custody of Harvey, well eventually one of them will lose and have to keep him…I have a theory about the reason Jordan married a cage-fighter. She needed a man strong enough to stop Harvey from fucking her."

Cue a chunk of complaints, and a statement from Jordan herself, after she asked Channel 4 for an apology and they did not respond. It read;
"Harvey Price is a little miracle. Every day he overcomes so many difficulties WITH THE HELP OF FAMILY AND MEDICAL EXPERTS and has so many tiny battles to win due to his MEDICAL PROBLEMS (septo-optic dysplasia) and AUTISM. I LOVE HIM AND AM DEEPLY PROUD TO BE HIS MOTHER. If Mr Boyle had a 10th of his courage and decency he would know that to suggest, let alone think funny, that Harvey may sexually attack me is vile and deeply unfair. Mr Boyle clearly has serious issues and those that give him a TV platform TO SAY SUCH DISGUSTING THINGS need to look at themselves very honestly. To bully this unbelievably brave child is despicable, to broadcast it on television is to show a complete and utter lack of judgment. I have asked my lawyers to write to channel 4 on Harvey's behalf."
The show was repeated the other night, without any changes, prompting more complaints.
Frankie Boyle has garnered a reputation for being the "shocking" one on other, relatively tamer comedy shows such as Mock The Week. Jokes about the Queen's vagina "being so old it's haunted" had already caused media furore – so why is this different?
Because, when he's the whole show, when it's just him, when he's not the cheekie chappie popping in with a quick sordid quip, Frankie Boyle has revealed himself to be a bully. He is unlike other shock comedians he seems to want to model himself on, like Jerry Sadowitz or Bill Hicks – their acts are as one railing against the system, a consipiracy of celebrity, power and social convention. When Hicks graphically displayed pop stars suckling Satan's penis, it's an attack on the institutionalised mediocrity of commercial music. When Sadowitz led with "Nelson Mandela, what a cunt" it's an absolute blast against social and political expectation.
But in the same criticised routine when Boyle talks about the late Jade Goody dying from cervical cancer, meaning her then husband has a thinner wife with a tighter vagina in her last few weeks, he's got no wider poiint to make, and it's not from any position of inferiority. He rarely takes any position where the joke is against himself, unlike contemporaries Russell Brand and fellow CLiNT-mate Jimmy Carr. Frankie jokes and attacks from a position of superiority. He's not the schoolyard joker anymore, he's the school bully.
And, yes, there is something attractive and amusing about that, laughing along with the bully, appreciating that one is not being bullied – and fearful that one may be. But as a TV act, that element is removed. And, frankly, it's just not very funny anymore.
He's become someone akin to Jim Davison, or Bernard Manning. Except, as Manning pointed out, he wouldn't do jokes about "disabled kiddies".
In contrast however, his comic book serialised in CLiNT is everything his stand up is lacking. Whether this is the influence of his co-writer on Rex Royd and fellow standup Reverend Obadiah III, I don't know, but by fictionalising this schoolyard bully persona as the successful supervillain, there's an element of criticism inherent. The character, as successful as he is on his own terms, still finds an emptiness within and a lack of acheiving all he wants, forced to play distraction games with himself to provide new challenges as distraction. And by choosing targets such as Christianity over a reality TV star from five years ago, the bullying element dissassipates. It's a far richer narrative than it is often given credit for being. At the beginning of the strip, Royd has mentally blanked himself, putting himself in an inferior position within his organisation just to see what happens and experience something new. It's a method Frankie might like to apply to his stand up persona some time.
As for the TV show, when it was on and it got to that point above, I just turned it off, and thought less of the man. If more people did that rather than whip up a media furore, it may actually have had the desired effect. ---
---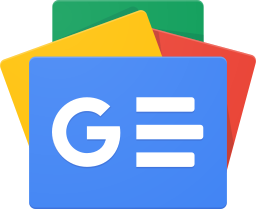 Stay up-to-date and support the site by following Bleeding Cool on Google News today!