Will Michael Chabon Write For Fraction And Ba's Casanova?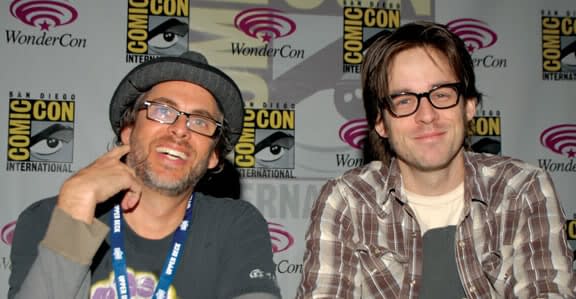 From an Alex Fitch Panel Borders podcast interview with novelist Michael Chabon, and Matt Fraction who was still hanging around from earlier, we got an intriguing glimpse into a comic book guest spot. Here's a brief transcript
AF: (to Michael Chabon) If you find it painstaking to write comics, perhaps you could find a collaborator, like the other person we have on the phone right now?

MC: You know, I keep wanting to hit Matt up! Perhaps I should put him on the spot right now, 'cause I think it would be fun to do a… you know the "Tales of Asgard" stories they used to do in the back of Thor? I would like to do a little spin off story on Casanova, about some obscure, minor character.

MF: Done! We're in! It's all good. We need pages by Monday, is that okay?

MC: I'll get started right now! I'll get them back to you.

MF: I will be in touch, sir.