Posted in: Recent Updates | Tagged: wizard, wizardworld
---
Wizard World Inc. Goes Public A busy day of Wizard news today. As per pr, Wizard World Inc. is going public, will continue producing pop culture conventions, and launch a digital magazine:
New York, NY (January 24, 2011) – Gareb Shamus, recently appointed President and CEO of public company Wizard World, Inc. ("Wizard World") (OTC: GOEE.PK), today announced that the Comic Con Tour, which consists of pop culture conference events that provide high visibility marketing opportunities to pop culture brands and companies in multiple venues throughout the year, is now being produced by public company Wizard World. The Wizard World Comic Con Tour intends to cover 12 cities in 2011, including major cities such as New York City, Boston, Chicago, Philadelphia, Austin and New Orleans. The Tour will include sponsors ranging from major movie studios and TV networks to gaming and toy companies to content publishers.

In addition, Wizard World plans to launch in February 2011 an all-new digital magazine called 'Wizard World' that will appeal to pop-culture fans, the same audience to which Mr. Shamus has catered to, for over 20 years. Wizard World digital magazine will provide coverage of the world of comic books, toys and superheroes, and the personalities behind them.

"This is a very exciting day for Wizard World and the industries it serves," said Shamus. "Having the Tour produced by a public company provides additional opportunities to expand and grow the Tour. The new digital magazine Wizard World will give consumers the content they want in a magazine format with which they are familiar, but distributed in a form that is always available at any time on any device. It is a natural evolution for us in this market."

Wizard World Comic Con will begin its North American tour at New Orleans Comic Con held from January 29 to 30, 2011. The full event schedule can be found at www.wizardworld.com.

About Wizard World:

Wizard World is a producer of pop culture and multimedia conventions across North America that markets movies, TV shows, video games, technology, toys, social networking/gaming platforms, comic books and graphic novels. It has the rights to the names, marks, domains, customer lists and production rights for a portfolio of pop culture and multimedia conventions.




Cautionary Statement Regarding Forward-Looking Statements

Statements in this press release relating to Wizard World's future plans, expectations, beliefs, intentions and prospects are "forward-looking statements" and are subject to material risks and uncertainties. When used in this press release, the words "will", "future", "expect", "look forward to", similar expressions and any other statements that are not historical facts are intended to identify those assertions as forward-looking statements. Any such statement may be influenced by a variety of factors, many of which are beyond the control of Wizard World that could cause actual outcomes and results to be materially different from those projected, described, expressed or implied in this press release due to a number of risks and uncertainties. Accordingly, no assurances can be given that any of the events anticipated by the forward-looking statements will transpire or occur. A detailed discussion of these factors and other risks that affect our business is contained in our SEC filings, including our most recent reports on Form 10-K and Form 10-Q, particularly under the heading "Risk Factors." Copies of these filings are available online from the SEC or by contacting Joe Favorito at (917) 566-8345 or fatherknickerbocker1@yahoo.com. All information set forth in this press release is current as of January 24, 2011. Wizard World undertakes no duty to update any statement in light of new information or future events.
---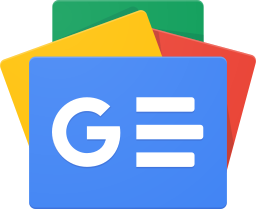 Stay up-to-date and support the site by following Bleeding Cool on Google News today!