From The Team Behind The Image Revolution – She Makes Comics Hits Kickstarter
Sequart Research & Literacy Organization and Respect Films are launching into their next documentary hot on the heels of the ground-breaking feature The Image Revolution. This time, they are taking on the "boys club" of the comics industry through the eyes of female creators and editors, and discussing women in comics history going right back to the Golden Age of comics. The new documentary, She Makes Comics, is now live on Kickstarter. Respect Films describe their documentary's goals thus:
She Makes Comics busts up the "boys' club" of the comic book world, telling the story of women in the comics industry and in fan culture since the Golden Age of the medium. This film will trace the history of women in comics from its early days, when the majority of readers were, in fact, women. It will explore the early contributions female artists made to superhero comics in the '50s and '60s; the explosion of underground feminist comics in the '70s; the maturation of comics in the '80s overseen by several key female editors and executives; and the modern age of indie comics and fandom, where artists and fans thrive in ever-growing communities. For the first time on film, female creators, fans, retailers, and scholars will tell their stories in a celebration of creative passion and barrier-breaking storytelling.
This project will be directed/produced by Marissa Stotter and co-produced by Karen Green, comics and graphic novels librarian at Columbia University, who has been instrumental in securing comics collections and manuscripts at the university as well as hosting a number of comics-related events on campus. Rewards for supporting the Kickstarter include the documentary as a DVD and / or digital download; original artwork created exclusively for the film by Courtney Wirth, Colleen Doran, and Jill Thompson; and a get-started comics art kit. Other rewards also include books and feature-length films from Sequart's catalog. Previous works from Sequart/Respect Films include: The Image Revolution, Grant Morrison: Talking with Gods, Warren Ellis: Captured Ghosts, and Comics in Focus: Chris Claremont's X-Men.
---
---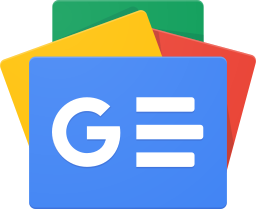 Stay up-to-date and support the site by following Bleeding Cool on Google News today!