How Comics Retailer Chatter Caught The Stolen Batman Comics Suspect
Fox 10 News of Phoenix has been following up on the story of an arrest in the case of over 400 Batman comics worth $1.4 million, owned by comics collector Randy Lawrence, stolen from a storage facility in Florida.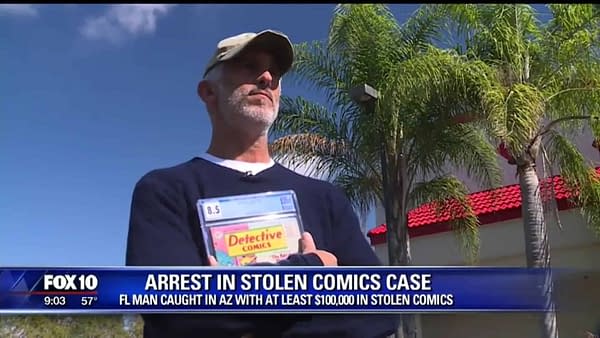 A suspect, Phillip Weisbauer, was arrested for trying to sell four of the comics, worth around $100,000 to Gotham City Comic Shop, a store in Mesa, Arizona. He was charged with theft and trafficking in stolen property, was set a bail bond of $25,000, which he posted.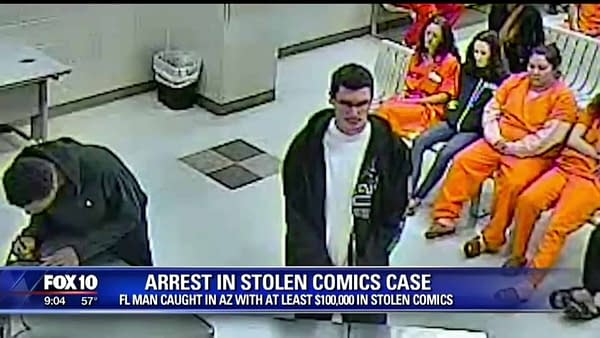 Comic retailer Bill Ponseti of More Fun Comics of New Orleans is quoted as saying "One of comic book store owners said, 'hey, there's a guy who just got off the transit with a duffel bag full of very expensive golden age Batman comics. Is anyone missing any of these?' I send him a link to the Bleeding Cool story and said, 'I'm not, but this guy in Florida is.'"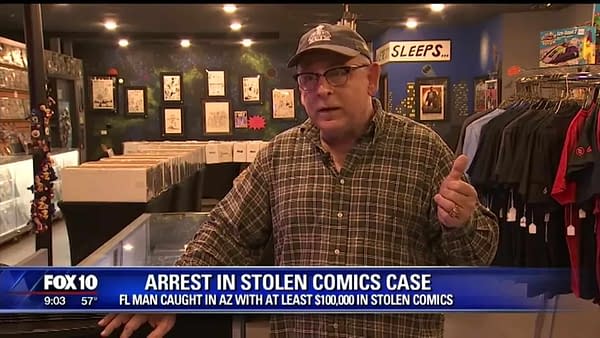 Happy to help. You can watch the full report below.