There's a lot of fuss about the upcoming Fearscape #1 by Ryan O'Sullivan and Andrea Mutti from Vault Comics. Not least from the comic stores who have gone all in on retailer exclusive covers.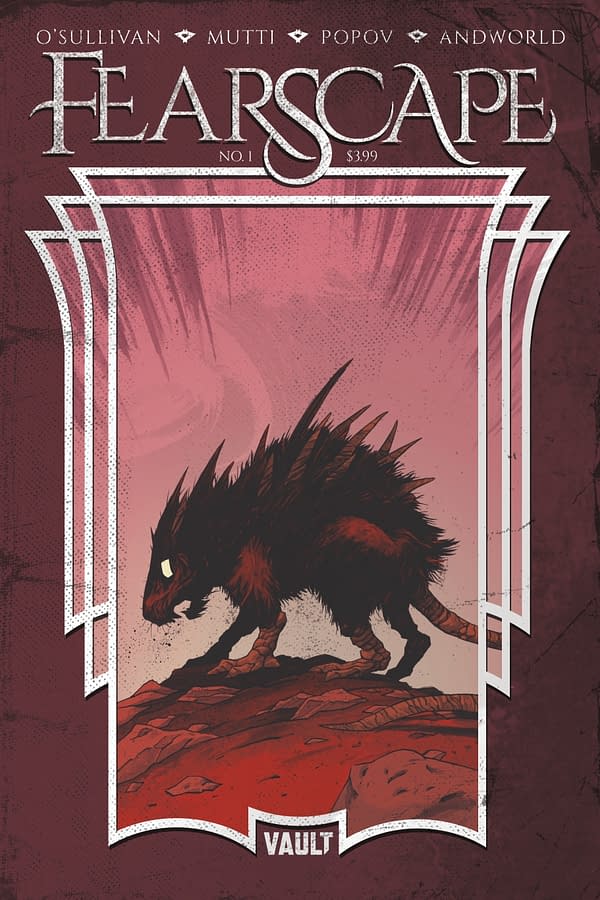 Declan Shalvey's is for Forbidden Planet / Big Bang / Jetpack Comics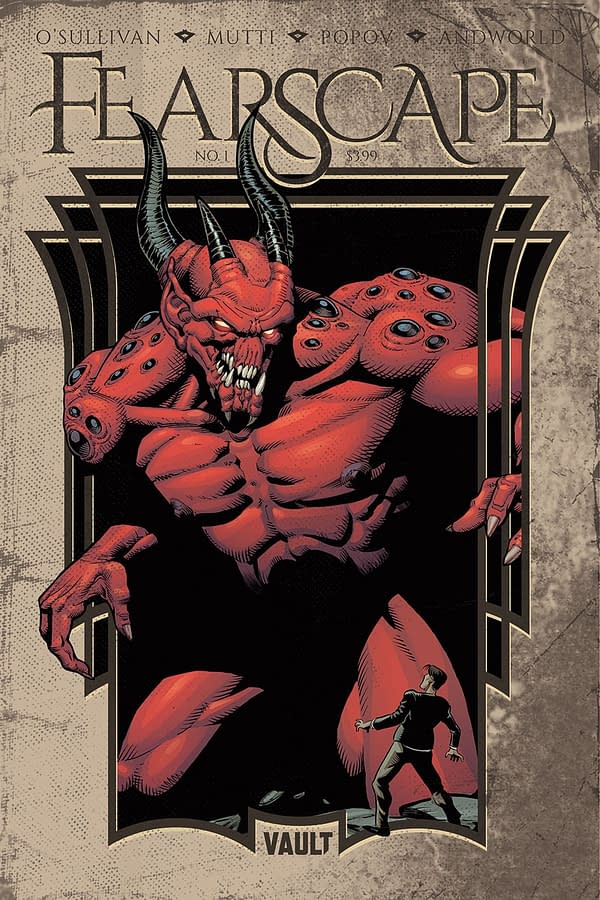 Plaid Klaus's is for Space Cadets / Njoy Games & Comics.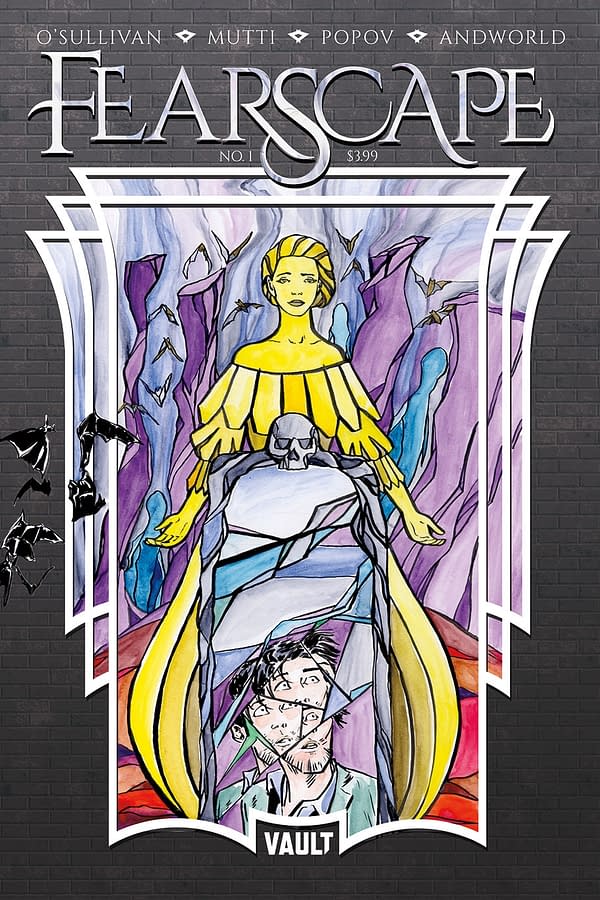 Sarah Luchins' is for Escape Pod Comics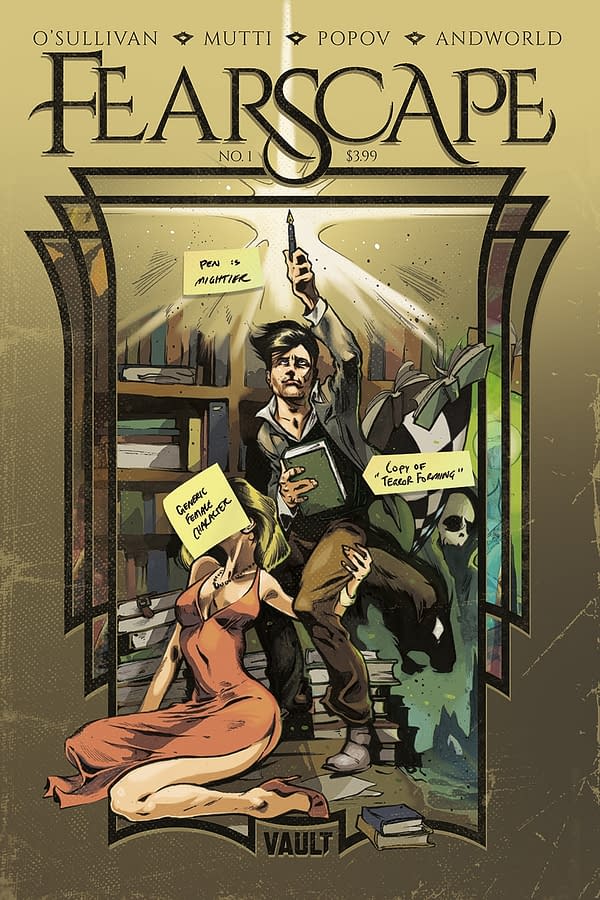 Nathan Gooden's is for Knowhere Games and Comics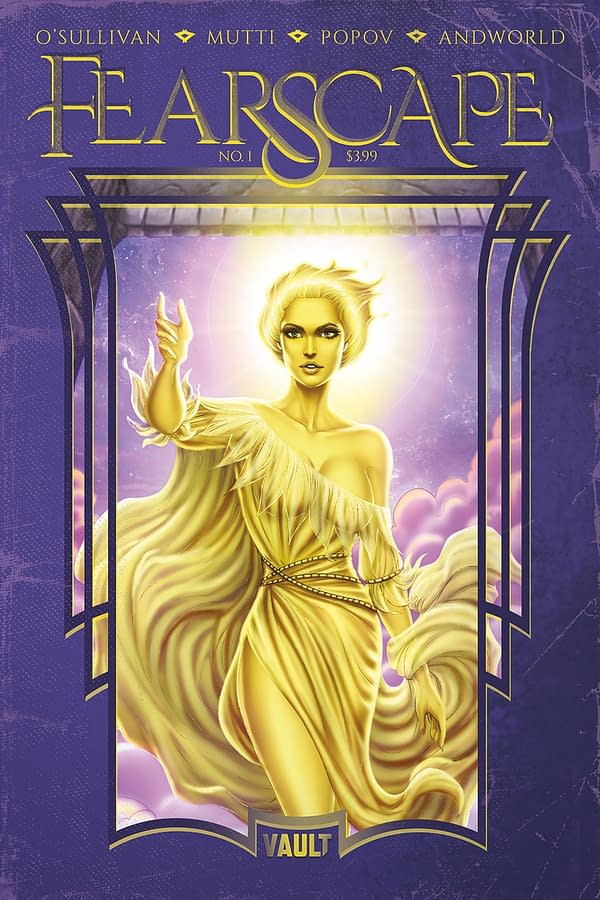 Sorah Suhng's is for Blue Rainbow Online
All of these will be available at the above retailers (and maybe a few others too) on September 26th.
Declan Shalvey's Forbidden Planet / Big Bang / Jetpack is a specific White Noise variant, representing the London-based comic book writer studio. It will be sold alongside Christian Ward's cover for These Savage Shores #1 and André Lima Araújo's Friendo #1 cover.
Oh and it's FOC tomorrow. I am getting that feeling right now…
FEARSCAPE #1
(W) Ryan O'Sullivan (A) Andrea Mutti
The Fearscape is a world beyond our own, populated by manifestations of our worst fears. Once per generation, The Muse travels to Earth, discovers our greatest Storyteller, and takes them with her to the Fearscape to battles these fear-creatures on our behalf. All has been well for eons, until The Muse encounters Henry Henry, a plagiarist with delusions of literary grandeur. Mistaking him for our greatest Storyteller, she ushers him into the Fearscape. Doom follows.In Shops: Sep 26, 2018
Final Orders Due: Sep 07, 2018
SRP: $3.99
Enjoyed this article? Share it!