Yes, This is the Return of X-Statix… With Stripe, Stork and Stoner
An hour ago, Bleeding Cool ran the news that Peter Milligan and Mike Allred were bringing back the comic book superhero team X-Statix, for Marvel Comics, and we ran the names (and faces) of three of the new members of the team – as well as why it was such an important comic book for Marvel at the time – and why it got them all in so much trouble with the rest of the company a couple of decades ago.
Since then, my e-mail inbox has exploded with people confirming the news and giving us a few more characters. How generous of Bleeding Cool sources. Apparently, this has been a secret many have wanted to be told. And Bleeding Cool is more than happy to help out.
And as well as the three new characters we featured before… Mirror Girl, Hurt John and Demos…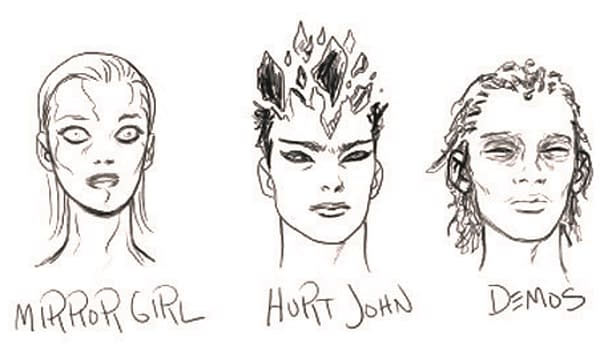 …here are three additional ones…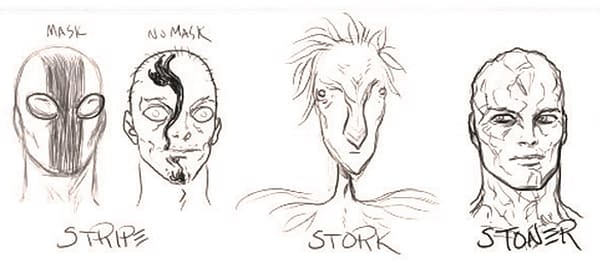 …we have Stripe (with and without mask), Stork and Stoner. The latter hopefully named after his skin composition but who knows.
And the art board that it seems the first three were originally snipped out from.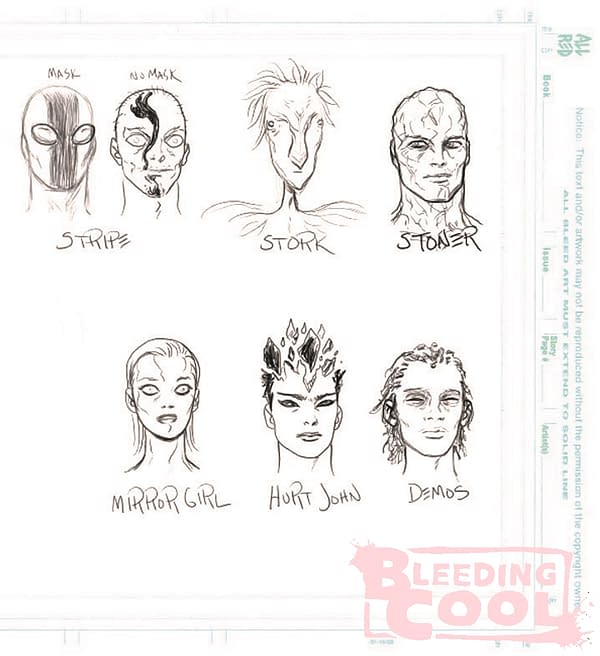 I've also been a little mesmerised by Hurt John and his exploding upper head, as well as the reference within to the late John Hurt. How did Stripe get his stripe? What is behind Demos' squint? Does Stork know where babies come from? Could that be their power set?
That's the thing with X-Statix, a power set to make their enemies pregnant – male or female – would not be beyond them.
We can't wait to see which official news source will officially run the news, but we presume that their representatives have been complaining to Marvel PR for the last hour… maybe this will helps speed that up a little.
And again, like last time, no one tell the Daily Mail. It won't end well for anyone.