(Image Comics, creative team: W. Maxwell Prince, Martin Morazzo, Chris O'Halloran, Good Old Neon)
… whaaaaaat exactly was this supposed to be? For reasons that, at best, are obscure, the grinning weirdo that's the central figure in this offbeat series spends most of the issue doing some kind of funhouse version of the Man of Tomorrow, but instead of falling in love with the star reporter, something much stranger happens. Hint: it's weird. There's a moment that's creepier than a whispering chasm under a Bazzoxan mountain range and a corruption of an old Duglas Adams idea, but every creepy glare and jump scare is limp and pedestrian, every riff on the Man of Steel essentailly done by Irredeemable or some Elseworlds tale. There was nothing orginal here, nothing interesting, nothing that jumpd out and said, "I'm doing something worthwhile," and that's a dish that wasn't best served cold. RATING: NO. JUST … NO.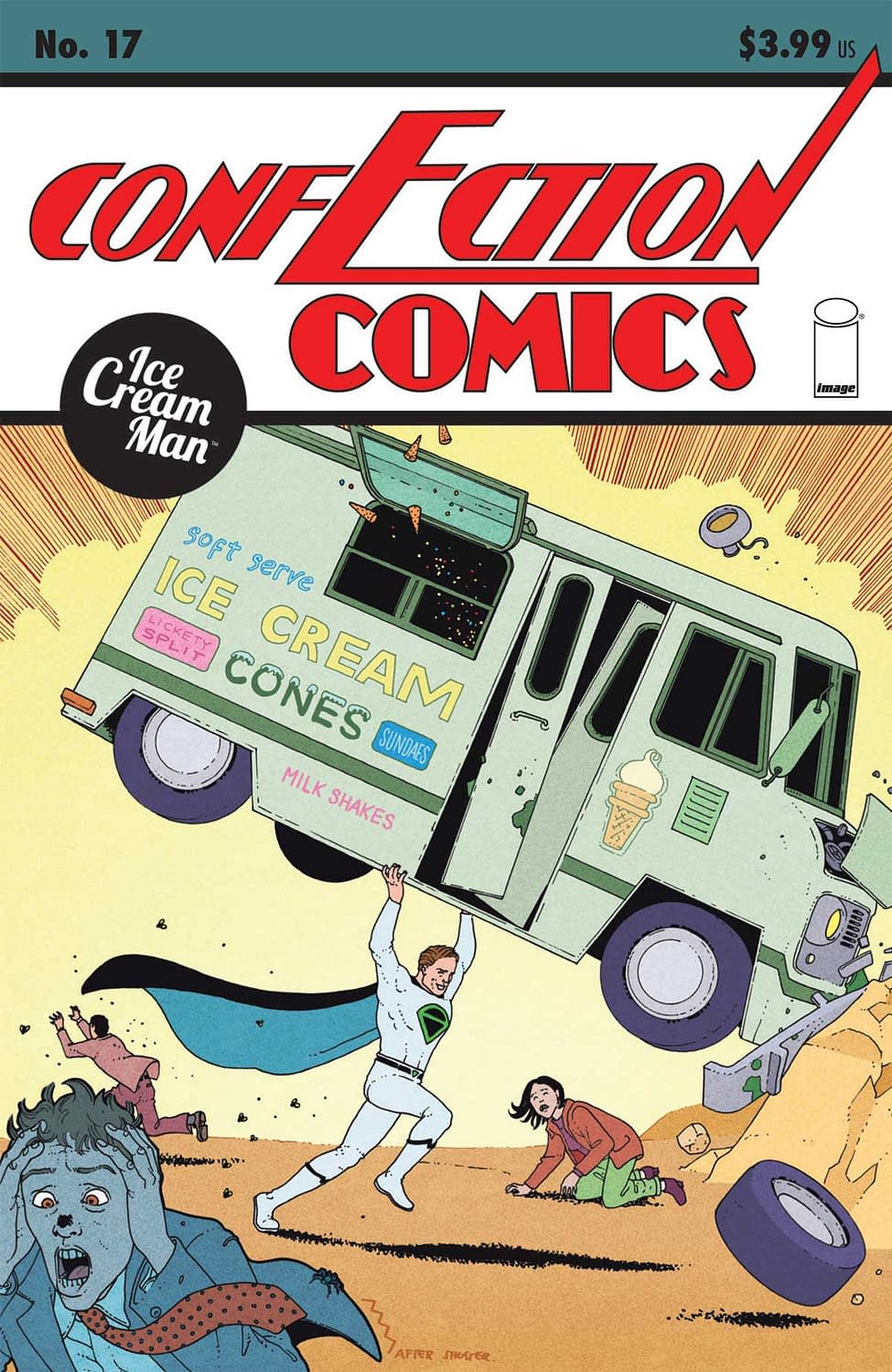 Ice Cream Man #17
By W. Maxwell Prince , Martin Morazzo , Chris O'Halloran
NEW STORY ARC 'CAPE FEAR' Presented here: a handsome being from far away rockets to Earth and combats evil on our behalf. Tall fella, wears a cape. Lives in a fortress; flirts with a reporter. A suppurating, super-something story that's certain to see you lose your supper.

Enjoyed this article? Share it!