Johnston And Mitten's Umbral Does To Fantasy What Wasteland Did For Post-Apocalyptic Sci-Fi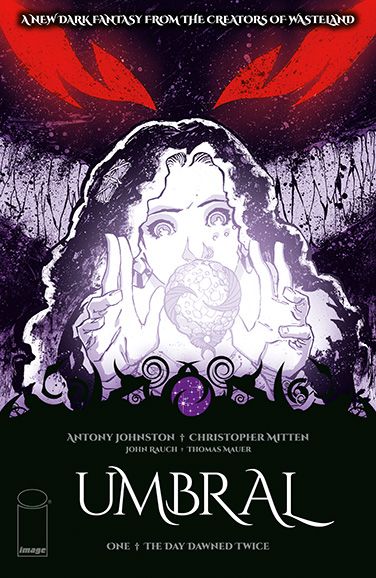 Alasdair Stuart writes;
Antony Johnston and Christopher Mitten produced, in Wasteland, one of the definitive works of post-apocalyptic fiction in modern comics. It's a stunning achievement and one worth seeking out now more than ever. Umbral is Johnston and Mitten's next project, where they're joined by John Rauch and Thomas Mauer. It looks set to do for fantasy what Wasteland did for post-apocalyptic SF.
The book follows Rascal, a young Thief whose best friend (And not quite boyfriend) happens to be Prince Arthir. Rascal is funny, gloriously profane and has a clear eyed, strategic approach to life. Arthir is intelligent, bored and completely impulsive. In a kinder world they'd be the center of a mismatched fantasy romance.
This is not a kinder world.
Instead, here, we're introduced to the routine in the palace, the ebb and flow of stately life. An eclipse is coming, an ancient relic has to be honored and the King and Queen are completely unimpressed. They're not even bored, this is just something they have to do, and the script makes them sympathetic and likable at the same time as showing us how complacent they've grown. It's reminiscent of the 'Goodnight, Mrs King' moment in The Madness of King George; relaxed, funny, fleeting. This is a world that's about to end, and the only people who can see it coming are two children in the wrong place at the right time.
That would be the place most series stop; He's the prince! She's the scrappy thief! See them work through their issues and fight supernatural crime! It's a neat premise, one with lots of potential, some fun touch stones (Rascal is a character Arya Stark fans will find easy to love) and a gleeful embracing of the best bits of epic fantasy. There is a map in the front after all.
But this isn't a series that respects boundaries like that. In fact, that idea, of events spiraling out of control, is central to the book. The evil at the heart of it is insidious and as intellectually precise as it is physical diffuse. This is a book where horror is everywhere. In fact this is a book where horror was already in the room before you arrived. It's fantasy, certainly, but it also echoes the best versions of Invasion of the Bodysnatchers. There's the same paranoia and the same sweaty-palmed sensation of living in a world that only dresses like your own anymore. It's brilliant, chilling stuff, and there are two moments in the book's second half that sharpen that feeling to a needle point and drive it into somewhere vital. No easy escape, no resting on tropes. The Umbral change everything both in the plot and in how the book approaches its genre.
Johnston's script's precision violence is perfectly complemented by the character heavy, expressive work of Mitten. His monsters are chilling, echoing Sam Kieth in their level of abstraction and threat whilst his humans are unique, normal, fragile people. Rauch's colors are vital to the story too, bathing everything in a deeply uncanny shade of light that puts the eclipse at the heart of the story, but also as a canvas for it to play out on. Mauer's lettering adds yet another layer to the menace, with the Umbral speaking in scratchy, jagged panels and the humans speaking in a slightly feathery, almost fragile script. Again the menace inherent in it is tangible, and it's a real pleasure to see a creative team this good all so clearly on the same page.
Umbral launches on Wednesday of this week, published by Image Comics and retailing for $2.99. The first issue is extended too and if you're a fan of anyone involved or fantasy fiction that's red in tooth and claw, this is absolutely for you. Just stunningly good work, in every way.
---
---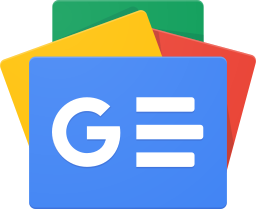 Stay up-to-date and support the site by following Bleeding Cool on Google News today!