Comics Featured As High Culture In New York Times Article On Afrofuturism An article posted in the New York Times yesterday by Ruth La Ferla places the comics art form amongst some great company. Aiming to identify the next generation of Afrofuturism, La Ferla writes:
In part, Afrofuturism, an aesthetic dating roughly from the 1970s, has taken on a new public face through a new generation of recording artists — Erykah Badu, Missy Elliott and Janelle Monáe among them — who have given it not only a voice, but also a look. You will likely know it when you see it: a high-shine mash-up of cyborg themes, loosely tribal motifs, android imagery and gleaming metallics that might be appropriate for a voyage to Pluto's outer reaches.
Featured alongside iconic artists like Beyonce and Rihanna in the piece is graphic designer, illustrator, and comic book creator Tim Fielder. Fielder, creator of the current comic book Matty's Rocket, one of the participants in the Comixcast cartoonist protest during the Republican and Democratic national conventions this year, and creator of Afrofuturefest, was featured in the story for Matty's Rocket and his 2016 gallery show, Black Metropolis. "They let young artists know that they're not on dangerous turf, that someone has gone there before them," Fielder said of the impact of Afrofuturist works. "These kids are able now to see themselves in environments that are expansive, both technologically and in terms of social mores and gender."
On his Dieselfunk Blog, Fielder writes of being featured so prominently in the nation's number one newspaper:
As I have been a participant of the form for over 30 years, it is indeed a moving emotion that comes to bear. BLACK METROPOLIS, and MATTY'S ROCKET represents my particular take on the depiction of black culture within a technological and socially expansive based Past, Present, and FUTURE of WHO and WHAT WE ARE.

Expect MORE NEWS to come over the coming days with a behind the scenes expose on Black Metropolis, Matty's Rocket, Afrofuturism, Dieselfunk, Dieselfunk Studios, INFINITUM, The Dieselfunk Store, and The Black Speculative Arts Movement.
Fielder's work wasn't the only shoutout to comics, referred to as "a potent form of Afrofuturist expression," in the article. Marvel's black sci-fi heroes, particularly Black Panther and the recently created Riri Williams, also received a mention.
Head over to the New York Times and read Afrofuturism: The Next Generation. Let's face it, if you've been reading Bleeding Cool all day, you could use a little more culture to balance yourself out.
The new issue of Fielder's Matty's Rocket is set to come out soon, and we'll have an interview with Fielder soon to tell you all about it. In the meantime, you can find out more for yourself right here.
---
---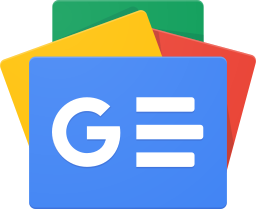 Stay up-to-date and support the site by following Bleeding Cool on Google News today!