Posted in: Comics, Cosplay, Recent Updates | Tagged: Chiki Cosplay, comic con, comiccon, comicon, cosplay, entertainment, fandom, fangirl, Rise Of The Fangirl
---
Rise Of The Fangirl: Chiki Cosplay
Welcome back to Rise Of The Fangirl! This week we talked with Chiki Cosplay!
Chiki is one of the loveliest fangirls I've ever had the pleasure of meeting. She's been cosplaying and attending conventions since 2001, and enjoys participating in Costume Craftsmanship competition when she's not judging! Her fandoms include Fallout, Disney, and HGTV Programming (Property Brothers, hello!). She enjoys napping to Netflix documentaries, she works as a professional photographer, she is the executive director of the FanDames Initiative and does costumed charity events for the Excelsior League!
-What does fandom mean to you?
Fandom to me is a community of fellow nerds enjoying the same interest. In this day and age having a community is more important than ever, Fandoms can help us bridge differences by joining a group together with a common interest. My personal fandom community is the Fallout community. I've been obsessed with the game series since 2008 and now I feel I've found a home with like minded individuals who like to nerd out about the same things I do.
-Has there ever been a time where you felt isolated, or has there ever been a time where you truly felt like this was home?
Fandoms can be a double edged sword. Most days I feel accepted for who I am within my fandom but there are always bad eggs. I will always remember the evening that I was re-tweeted by Bethesda. I shared a video of what I call my "Fallout Shrine", my extensive collection of Fallout merch I keep in my dining room. I was so excited by all the chimes of my phone going off, the re-tweets, messages and likes until I started hearing remarks like: "I bet that isn't even her stuff, it's probably her boyfriends." "She doesn't deserve all that, give it to a real fan." It was that evening that I saw the ugly side of the Fallout fandom. I wasn't aware that there was a specific gender requirement to like a video game, apparently you play games with your genitals? I always thought they were played with HANDS! Crazy? Imagine my surprise.
On the other hand, the Fallout Fandom has brought me closer to friends. I'm getting married in August and one of my bridesmaids I met at a Fallout Photoshoot at DragonCon. We bonded while losing at Fallout Monopoly, she is now my go-to when I need a Fandom fix. Together we ran a panel dedicated to Fallout history at MAGfest, and not a single member of the audience commented on our gender.
-How can we all make fandom a better/safer place for all people?
Fandom is not a contest. If more people understood that and spent less time "gatekeeping" based on gender or other factors, Fandom communities will be a better place. I love to share my interests and knowledge about a subject with others but I can't do that if I don't allow people in my community that may be "casuals" or if I make judgments based on who that person is. I'd rather have a diverse community to enrich my experience. Variety is the spice of life. ---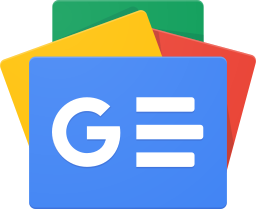 Stay up-to-date and support the site by following Bleeding Cool on Google News today!