DC Repackages Blue Beetle and Question Comics as 'The Road to Watchmen'
DC Comics continue to squeeze blood out of a stone regarding Watchmen. The twelve-issue comic book by Alan Moore, Dave Gibbons and Jeremy Higgins was published in 1986. And right now, DC Comics has versions in paperback, hardcover and digital, international edition in paperback, hardcover and digital without a smiley face on the cover, deluxe hardcover, an annotated version, an Absolute edition, a black-and-white edition, a slipcase edition of twelve individual hardcover versions, a slipcase Modern Classics edition, a Watching The Watchmen companion book, Watchmen portraits from the movie, a movie companion book, a film art book, an omnibus of the Before Watchmen titles, as well as paperbacks and hardcovers and digital editions for the individual Before Watchmen series, and the film in original, directors' cut, ultimate cut, individual Tales Of The Black Freighter and Under The Hood. As well as their current unauthorised sequel Doomsday Clock, currently being serialised by DC Comics.
Well, they have a brand new way of monetising Watchmen ahead of the upcoming HBO TV series by Damon Lindelof. Repackaing Charlton Comics, the characters who inspired an early version of the original series, as The Road To Watchmen. And while the cover says The Question & The Blue Beetle, the solicitation says Rorschach & Nite Owl…
Here's what's coming in November. And it'll only cost you sixty bucks… here's the solicitation.
Road to Watchmen: Rorschach & Nite Owl
Written by Steve Ditko
Hardcover DC Comics 20 oz
On sale Nov 05, 2019 | 400 Pages | 978-1-4012-9889-0

With a new HBO Watchmen series coming soon, DC collects some of the best stories starring the heroes that inspired the cast of the original WATCHMEN comic series.

At the height of comics' 1960s Silver Age, artist Steve Ditko was winning praise for his spectacular work on Marvel's Amazing Spider-Man and Dr. Strange. At the same time, Ditko was also creating powerful tales of other heroes: Charlton Comics' Blue Beetle, Captain Atom and the Question. Now, for the first time, DC collects stories starring these enigmatic heroes, plus the Peacemaker and others — the heroes that provided the inspiration for WATCHMEN team members Night Owl, Doctor Manhattan, Rorschach, the Comedian and more. This title includes CAPTAIN ATOM (1966) #83-86, BLUE BEETLE (1967) #1-6, MYSTERIOUS SUSPENSE #1, CHARLTON PREMIERE #3, THE CHARLTON BULLSEYE (1975) #1, #5, THE CHARLTON BULLSEYE (1981) #1, AMERICOMICS #3 and AMERICOMICS SPECIAL #1.
Keep checking back with the DCWeekend tag…
---
---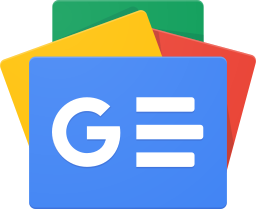 Stay up-to-date and support the site by following Bleeding Cool on Google News today!