Rob Liefeld Draws Baby Yoda as Deadpool Takes Over from The Mandalorian
Everyone is obsessed with Baby Yoda – The Child – from The Mandalorian, it seems. And there is no consideration for Brits who only get Disney Plus well into 2020. Spoilers are out of the window. We will all remember this the next time Disney releases a Marvel movie a couple of days early in the UK…
Anyway those adding heir creative talents to this new creation include one Rob Liefeld. Who is adding Yoda to his Deadpool sketch covers – he may not be working for Marvel for a while but this at least keeps his hand in,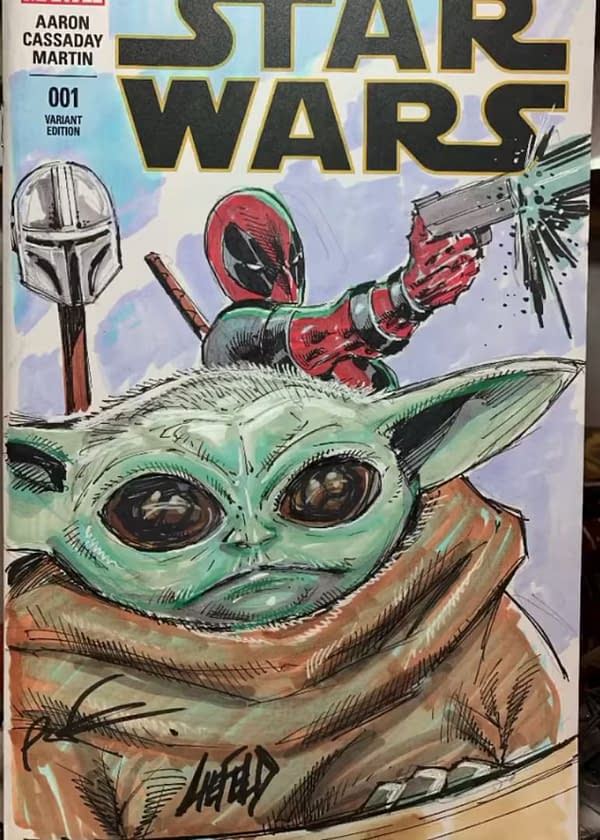 Look like Deadpool has taken the Mandaolroan's position and duty – this will end well… Turns out Marvel have a few published covers if his as well. So he won't be missed for a while either.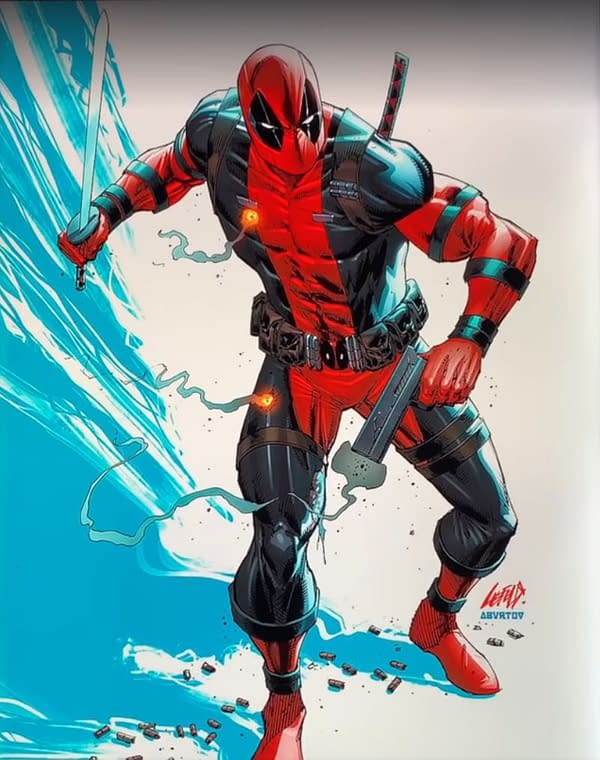 And he has other things to occupy him on social media as well, such as an unboxing of a rather large Cable statue.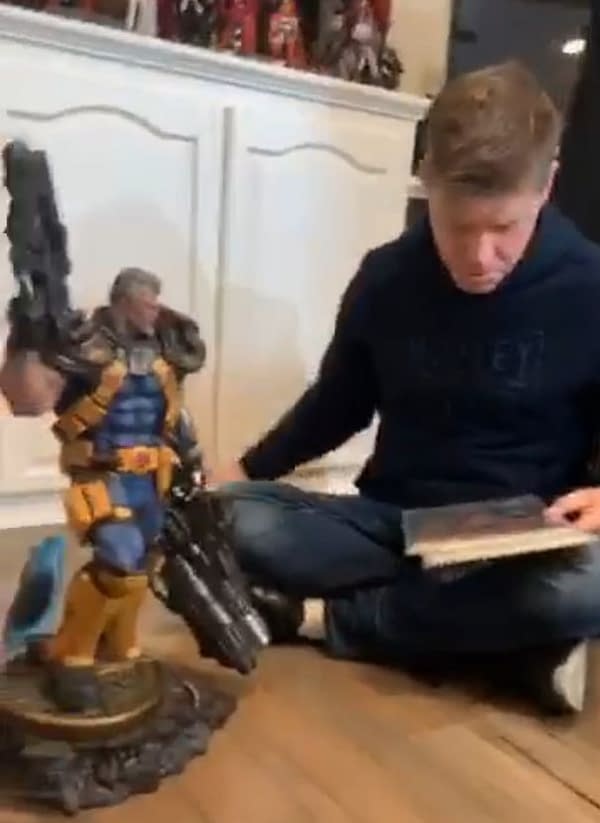 You never know what you'll see when you pop by Rob's Facebook. But I am going to guess more and more Baby Yoda…