Robert Johnson's Cameo in Amy Chu's KISS
Amy Chu and Edu Menna had a surprise cameo in KISS: The End #4, out last week. Robert Johnson, often namechecked as the grandfather of rock and roll.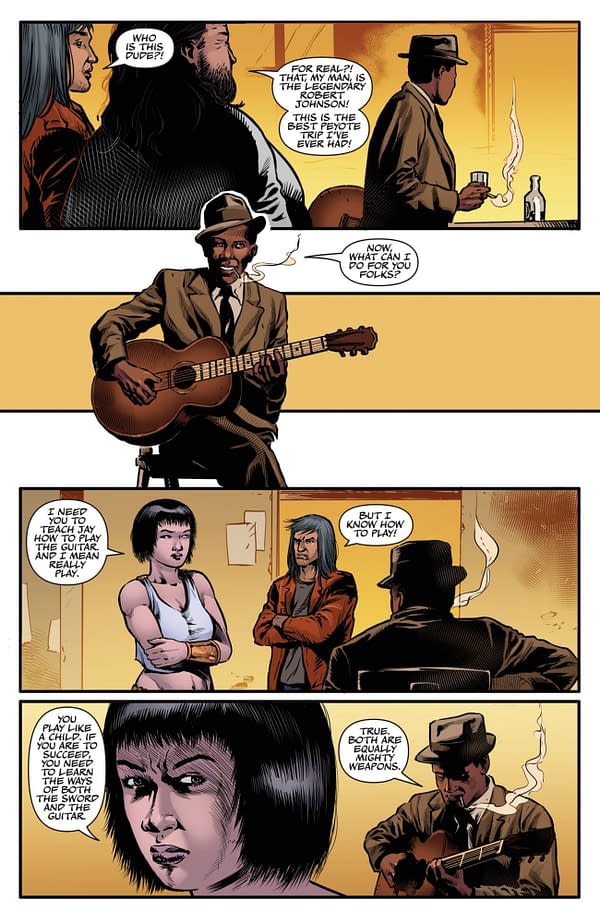 Johnson is a legendary and mysterious figure in music. A major innovator in delta blues music, which would in turn influence early American rock artists and the British invasion which pulled so much from blues.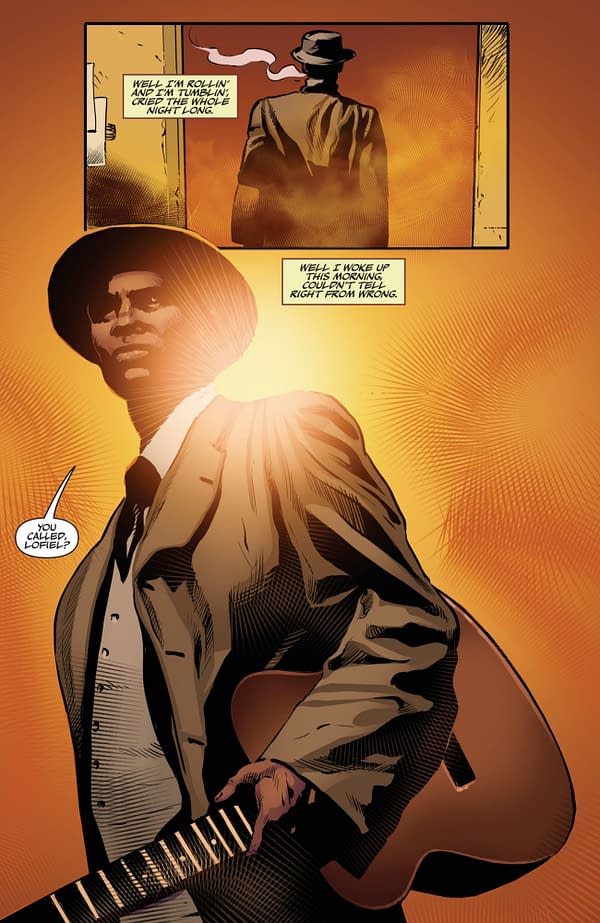 He was inducted into the Cleveland, Ohio based Rock and Roll Hall of Fame in their initial wave in 1986. Rolling Stone's divisive "100 Greatest Guitarists" list has him all the way up at #5. Most infamously, his legend dictates that he made a deal with the Devil to become a master blues artist. Like my German literature namesake, Faust.
He's also one of the earliest members of the "27 Club". His death is part of rock/blues folklore, as his fate was not publicly known until 30 years after the fact. Allegedly he died of strychnine poisoning.
KISS END #4
(W) Amy Chu (A) Edu Menna (CA) Stuart Sayger
Jay and Mania are hot on the heels of KISS and getting the Sword of Immortality back and do mean hot! They are running out of chances to pull this off before Hay is stranded permanently in the Wasteland with an angry demon king who is still not coping well with losing both his sword and his hand to the greatest rock band to ever live!In Shops: Aug 07, 2019
SRP: $3.99