The Bleeding Cool San Diego Comic-Con 2018 Rumour Checklist
Here's a list of the comic book rumours we have heard whirling around and expect to get answers to at San Diego Comic-Con — and a few pre-announcements have already seen them checked off. Feel free to play along at home as the week continues…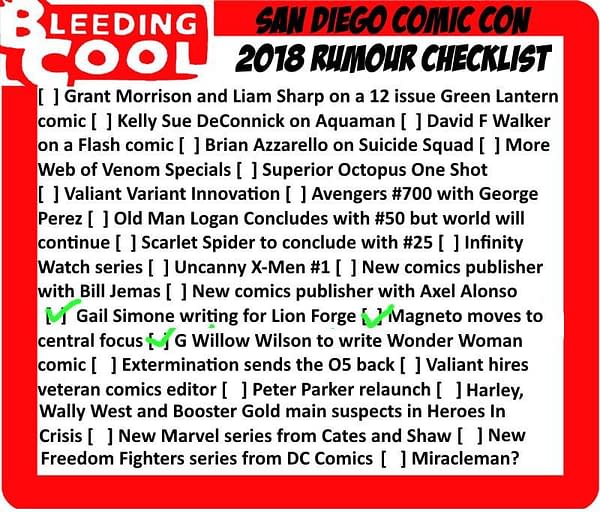 You can also look back at past San Diego Comic-Con checklists to see how we did… from 2017, 2014, 2013, and 2010.
Not bad overall, even if many were actually announced after the show. Sometimes long after. Damn, I can't believe we had DC Comics Black Label even earlier than I thought we did. Almost a full house — but it wasn't Esad on Avengers. I think that was 100%, wasn't it? Man, I can hardly remember most of these…
So, shout out as and when you see them coming for this year. The doors to San Diego Comic-Con 2018 will be opening soon.
Exciting, isn't it?