Scottish Superhero's Controversy As Referendum Nears
Clare Ferguson of Diamondsteel Comics Limited writes, Last year saw the release of the independent Scottish superhero graphic novel, Saltire: Invasion, creating a real buzz around the comic industry and selling out in Scottish retailers. Now the big, blue, ginger protagonist is back in Saltire: Annihilation. Billed as an "epic", the sequel is causing much debate in this highly charged year for Scotland. Saltire creator, John Ferguson, says "Like the first book it is set in a pseudo history of the country but this time it's more immersive, more involved. Annihilation is set a few hundred years after Invasion and it's darker, more sinister, with a wider scope and a more expansive story. It also uses many of the old myths and legends of the country to expand the Saltire Universe".
Launching at the Scotland Comic Con, the new book comes at a time when all things Scottish are framed within the country's current political debate. Ferguson says "The trend this year to assess Scottish culture is an interesting one. Being Scottish is not a political statement but the Saltire character celebrates it in a very positive and passionate way. The negative observershave never actually read the books content. It is the very existence of a big, blue, ginger superhero that is a confident reflection of Scotland, which creates comment from some quarters"
Social Media comments like "Was this written by Alex Salmond?", "My local comic book store is advertising a Scottish Superhero. I hate this nationalist s**t "and "Why does Scotland need its own superhero? What's wrong with Captain Britain?" leave creator John Ferguson with mixed emotions. "I'm glad the book has created interest and debate but I hope people just enjoy it, luckily the reviews have been really positive. The Saltire series is going to run for several years, way beyond the referendum and the polarising opinions." He continues "Any creative medium can be used to make a political statement. Superheroes are enjoyed the world over because they enter the realms of fantasy and the impossible. It's pure escapism." But Ferguson is not going to apologise for Saltire's patriotic stance. "I think Scotland is an amazing country and I feel it has started to regain a sense of itself, stopped accepting its international identity, all tartan and bagpipes. If being proud of the country means Saltire has to take flack form some quarters then so be it. He has broad enough shoulders to deal with it." Ferguson is also interested in how the character has changed people's perception. "It's great how it's been embraced by comic book fans, particularly within Scotland. It steps right away from the traditional parodies of Supergran or Bananaman. There is no tartan cringe, just a real excitement at the advent of a dynamic, iconic Scottish superhero."
After the critically acclaimed first book in the series was nominated for "Best British Comic" at the True Believers Awards in London earlier this year, anticipation for the sequel is high. "In our opinion, this book is better in every way than what was a very well received debut." continues the writer. "A lot of reviews compare Saltire with Thor and the worlds of Game of Thrones and Lord of the Rings, and I don't think they are far away with that comparison for Annihilation. This book takes Saltire to the next level." Saltire: Annihilation hits stores on 6th September with Ferguson in attendance at the Scotland Comic Con that weekend. The controversy is likely to continue as the Diamondsteel Comics release is just days before September 18th's referendum on Scottish independence.
Saltire – Annihilation Pt.1. Full Colour Graphic Novel by John Ferguson. Art by Claire Roe, Coloured by Lauren Knight. Cover by Jim Devlin. Published by Diamondsteel Comics Ltd.
The Dark Age, a desolate time.

A power grows to the south. A power bent on destruction…on annihilation.

Not human…not spirit or shadow. Unleashed, she will bring despair.

To protect the innocent, the guardians will stand once more…

As chaos reigns before a vengeful enemy he shall rise once more…the

Immortal Guardian of a Nation.
Facebook: https://www.facebook.com/saltirecomics
Website: http://www.diamondsteelcomics.com
Email: info@diamondsteelcomics.com ---
---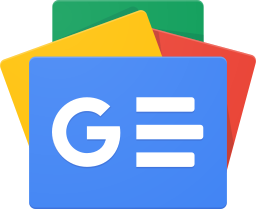 Stay up-to-date and support the site by following Bleeding Cool on Google News today!